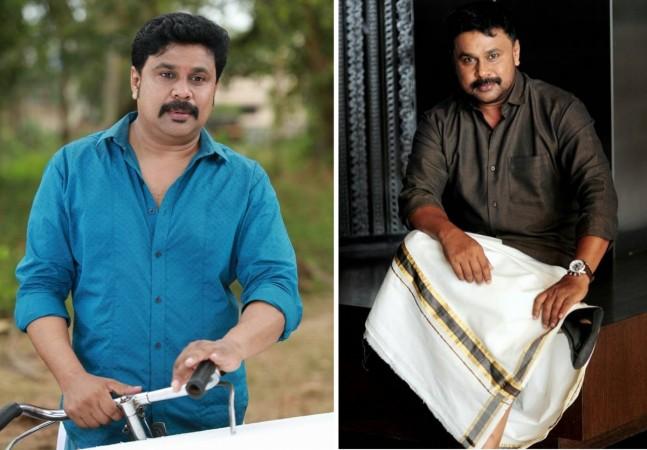 February 17
On her way to Kochi, the actress was kidnapped and allegedly molested by a gang in a moving car near Athani in Angamaly, Kerala. The incident happened at around 10 pm, and the miscreants took photos and videos of her.
After the dreadful incident, the actress went to actor director Lal's house, and filed a complaint at Nedumbassery police station against the gang, led by Sunil Kumar aka Pulsar Suni.
Also read: Who is DILEEP? || Dileep arrested
February 18
Malayalam actor and member of Parliament for Chalakudy, Innocent, who is also president of the Association of Malayalam Movie Artists (AMMA), requested top police officials to take immediate action against the assaulters.
Also check: With actor Dileep's arrest, what will be the fate of his next movie Ramaleela?
February 20
Rumours had it that Pulsar Suni was hoping to get at least Rs 60 lakh from the actress by blackmailing her with the photos and videos they had captured.
February 21
Many Bollywood celebrities also expressed their solidarity towards the actress.
February 22
The name of Malayalam actor Dileep was linked with the abduction case.
February 23
Pulsar Suni, the main accused in the case was arrested by police when he came to surrender before the magistrate.
March 6
But, Dileep refuted all rumours about his involvement with the case. "Recently, an actress, who has worked with me in many movies, was attacked brutally. After hearing the news, I had even contacted her. But a few days later, reports had it that I was also involved in the entire incident. An English newspaper based in Mumbai initially published the news plotting my involvement, and it was soon taken up by few yellow journalists, who had also carried it on their websites as well [translated from Malayalam]," Dileep said during the audio launch event of his movie Georgettan's Pooram.
I do respect women. My life is an open book in front of my audience, still I was a prey of media attack just to defame me. What was the mistake I did? I have been crucified for something which I have not done. None of these media made me what I am today, it is my audience who made me a successful person. In the name of Vadakkumnathan (deity of Shiva) of Thrissur, I promise that I am not involved in the abduction case of my colleague.
June 22
Pulsar Suni had confessed to attacking the actress at the behest of a Malayalam megastar.
June 24
A letter addressed to Dileep written by Pulsar Suni was leaked.
June 26
Many celebrities, including Salim Kumar, Aju Varghese, and others extended their support to Dileep on social media.
June 30, July 1
Police conducted raid at Dileep's wife Kavya Madhavan's boutique Laksyah.com to find the memory card that has the visuals of the abducted actress, as Suni's letter had hinted on his visit to "Madam's shop in Kakkanad."
July 2
Some photos and videos showing the presence of Pulsar Suni on the sets of Dileep's previous movie Georgettan's Pooram surfaced online.
Police has also identified four numbers to which Suni frequently contacted from November 2016 to February 2017. The phone records suggested links to Dileep's manager Appuni.
July 3
Pulsar Suni's jail inmate's statements had strengthened Nadhirshah and Dileep's connection with the abduction case. According to Jinson, Suni had contacted Nadhirshah at least three times from prison.
Kerala DGP Loknath Behera stated that the investigation is heading on the right track and necessary arrests will happen if the investigators get substantial evidence.
July 4
July 5
Comedian Dharmajan Bolgatty was questioned as a photo of him with Suni was leaked online.
July 6
When brought to hospital for a health checkup, Suni alleged that he is being tortured in the custody by police and requested reporters if they can inform magistrate to take his death statement.
July 10
Police arrested actor Dileep after collecting 'irrefutable proof' on his involvement with the controversial case.
July 11
Dileep was presented before the magistrate early morning on Tuesday, and was remanded to 14-day judicial custody at the Aluva sub jail.
"I am not scared and will prove my innocence," Dileep said while being taken to Aluva jail.
Dileep got expelled from three major associations in Mollywood, including Association of Malayalam Movie Artistes (AMMA), Film Employees Federation of Kerala (FEFKA) and the newly formed Film Exhibitors United Organisation of Kerala (FEUOK).
Rumours have it that Dileep and former wife Manju Warrier may end up with another court battle over the custody of their daughter Meenakshi.
Mollywood celebrities, including Prithviraj Sukumaran, Asif Ali, Navya Nair, Ramya Nambeeshan, Dr Biju, Vinayan, Mukesh, Ganesh Kumar, Parvathy, Rima Kallingal, Jayaram and many others have openly reacted on the matter, and most of them have criticised the Janapriyanayakan.
July 12
Dileep was presented before the magistrate court in Angamaly over his bail plea, and he was sent to police custody for two days till 11 am on July 14.
Check Five smoking guns pointed at Dileep
According to reports, Enforcement Directorate (ED) might freeze his bank accounts and might look into various businesses owned by Dileep, including restaurants, real estate, theatres and movie production, among others, as part of the investigation.
Also check Cases against Dileep
During a press meet, when one of the reporters asked for Kamal Haasan's comment on the Kerala actress' abduction case and the arrest of a prominent actor, he "accidentally" took her name though section 228A of the Indian Penal Code is against disclosing the identity of rape or assault victim. "Why not the name? Let it come. Don't hide that name, there is nothing wrong with that. If you want to call her Draupadi, call her Draupadi, don't call her by a female. Nothing wrong with that," he said.
July 13
Reports suggest that Kavya Madhavan and her mother Shyamala will be quizzed as part of the investigation.
July 14
Dileep was presented before the magistrate at 11 am on Friday, and the period of police custody was extended by a day till 5 pm on Saturday, July 15.
July 15
The Angamaly judicial first class magistrate rejected the bail plea of Dileep, and the actor has been sent back to judicial custody at Aluva sub-jail till July 25.
July 20: Dileep's real estate assets worth Rs 600 crore is said to be under ED scanner.
July 22: Reports suggest that Pulsar Suni's ex-lawyer Pratheesh Chacko had contacted Dileep's manager Appuni over 40 times post Kerala actress' attack.
July 24: Kerala High Court judge Sunil Thomas denied the bail plea of Dileep considering the seriousness of the case and the possibility of the petitioner influencing or threatening the several witnesses.
Reports suggest that a young actress, who is a friend of Dileep is under police scanner. She is said to have acted in two movies with the actor, and a huge amount was reportedly deposited in her bank account after the attack on the popular actress.
July 25: Dileep's judicial custody extended by another 14 days and the actor will have to stay at sub-jail in Aluva till August 8.
July 26: Kavya Madhavan was interrogated by ADGP B Sandhya and team at Dileep's residence in Aluva on Tuesday. However, it is understood that the cops remained inconclusive about her involvement in the case as they did not get any crucial leads from the actress.
Reports suggest that Dileep is getting VIP treatment in jail, with jail officials deputing an aide to serve him. He is also served the same food prepared for the officials in the jail, and is also said to be given special permission to have food in the kitchen and many other privileges.
Actress Namitha Pramod reacted to gossips on her involvement in actress assault case.
"Women in movie industry often fall prey to gossips. Women working in the public domain also come under the attack of perverts. I usually prefer not to dignify such rumours with a response. I am writing this as I feel some reports have crossed the line. Currently, I am in Tenkasi for the shooting of Tamil remake of Maheshinte Prathikaram. My accounts, be in on the bank or elsewhere, are not under police scanner. I wish the gossip mongers grow aware of the mental distress they are causing to the victims" Namitha posted on her social media page.
July 27: Cops recorded the statements of singer-actress Rimi Tomy over the phone to get details of her US trip for the Dileep Show in 2011 and 2017. She also denied rumours of having real estate deals with Dileep and asserted that no one has deposited huge money in her bank account.
July 28: Kerala HC denies anticipatory bail to Dileep's manager Appuni in the case. The court also directed him to appear before the probe team soon.
July 29: The probe team summoned actor Edavela Babu to Police Club in Aluva to get details on the stage shows of AMMA, and being the secretary of the association he handed over some documents related to it.
July 31: Dileep's manager Appuni appears before the probe team at police club in Aluva.
August 4: Dileep's lawyer Ramkumar was replaced by senior advocate B Raman Pillai on August 4. Pillai has earlier appeared for Nishal Chandra in the divorce case with actress Kavya Madhavan.
August 8: Dileepe was produced before the first class judicial magistrate in Angamaly, Kerala through video conferencing. The magistrate, however, extended the judicial custody of the actor by another two weeks till August 22.
August 29: The Kerala High Court denied the bail plea of Dileep for the second time on August 29. The HC apparently agreed with the prosecution on the fact that being a leading actor, he could influence the witnesses if out on bail.
August 30: Pulsar Suni reveals who his 'madam' is and pointed finger at actress Kavya Madhavan. After a hearing at the Chief Judicial Magistrate Court in Ernakulam on August 30, Suni told reporters: "Didn't I tell you earlier that Kavya is the madam. I am a thief, why are you listening to the confessions of a thief?"
September 2: Kavya and daughter Meenakshi visited the actor for the first time on September 2. Since the beginning of September, actors KB Ganesh Kumar, Jayaram, Harisree Ashokan, Kalabhavan Shajon, Sudheer, Vijayaraghavan director Ranjith, script writer Benny P Nayarambalam, producers Antony Perumbavoor, M Renjith, MM Hamsa, Arun Ghosh and Bijoy Chandran were also spotted at the sub-jail.
September 18: The Angamaly first-class judicial magistrate court again denied the bail plea of Dileep.
September 25: Kavya had filed an anticipatory bail plea in the Kerala High Court. On September 25, the court has dismissed the actress' appeal as the probe team informed they have no plans to arrest or question her as she is not an accused in the abduction case.
September 28: Dileep's latest Malayalam movie Ramaleela, directed by debutant Arun Gopy, released on September 28 and was opened to tremendous response from the audience.
Check: These factors helped Dileep's Ramaleela at Kerala box office even after boycott campaign!
October 3: After the Kerala High Court and Angamaly Magistrate Court denying the bail plea of Dileep four times, the actor received a conditional bail on October 3.