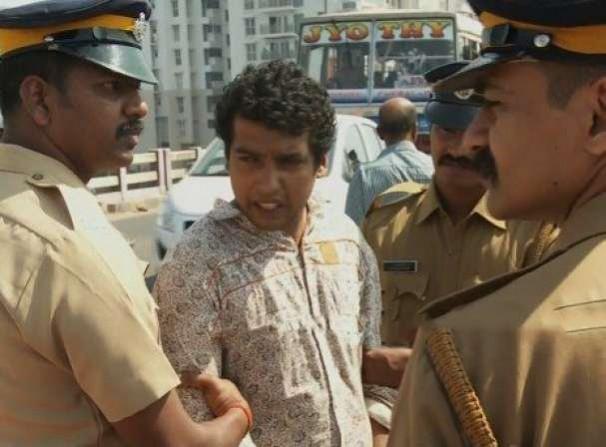 Pulsar Suni aka Sunil Kumar, the main accused in the abduction and alleged molestation case of a popular south Indian actress, was presented at the Angamaly court on Tuesday, July 4, as his remand period expired.
Read more: Plot thickens as top celebrities come under police lens; more arrests to take place?
While Suni was brought to the court, he hinted that the names of many other big sharks are yet to come out.
Advocate BA Aloor, who had earlier appeared defending the accused in the controversial Soumya and Jisha murder cases, represents Pulsar Suni as well. During the media interaction, Aloor said: "Let's see if they are big or small sharks". Meanwhile, it is understood that Suni didn't seek bail as they are concerned about his security outside the prison. Suni's remand has been extended till July 18 and the five accused have been taken back to the jail.
Also check: Suni's jail inmate's statements strengthen Nadhirshah and Dileep's connection [Audio]
Meanwhile, the investigating officers have reportedly confirmed on finding the video that was made by Suni and his gang while they were trying to assault the actress on February 17. The two-and-half minute clip is said to have visuals of Suni trying to sexually assault her. Also, the police have recovered the DNA of Suni from the clothes worn by the actress on that day.
Read: Pulsar Suni's phone records suggest links to Dileep, Nadhirshah
Recently, Pulsar Suni's jail inmate Jinson had claimed that the accused had contacted director Nadhirshah three times, and one of the calls had a duration of almost eight minutes. He hinted on hearing about the payment and handing over "something" at actor Dileep's wife and actress Kavya Madhavan's shop in Kakkanad, believed to be the memory card that has the visuals of abducted actress.