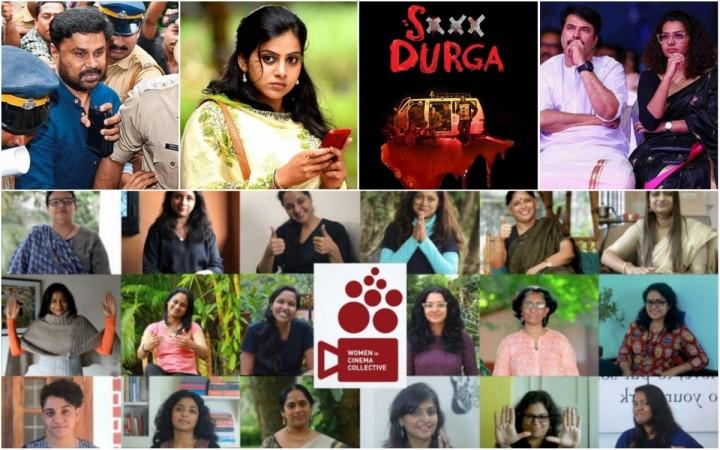 The year 2017 has been so eventful for the Mollywood industry with many sensational incidents and controversies making headlines every now and then.
Check out some of the big controversies that made headlines in 2017:
Vijay Babu and Sandra Thomas tiff
The year kick-started with producers and actors Vijay Babu and Sandra Babu of Friday Film House parting ways. Sandra registered a police complaint against her business partner at Elamakkara police station in Ernakulam on January 3 alleging that he assaulted and threatened her. Soon, Vijay came up slamming it as a fake case filed by his "most trusted friend."
Read more: 'All is well' between Vijay Babu and Sandra Thomas
A few days later, Sandra opened up on the matter clarifying that all's well between the duo and blamed some "toxic" friends for leaving a big crack in their friendship. However, Sandra is no more part of the production house as Angamaly Diaries and Aadu 2 are bankrolled by Vijay alone. So, is everything alright between them?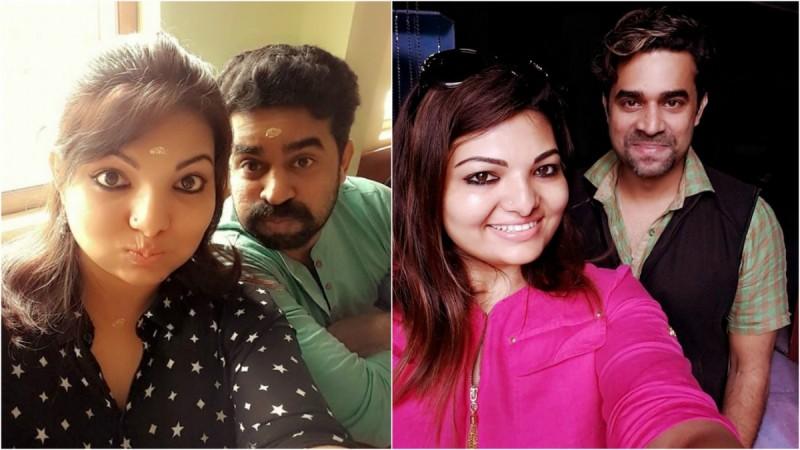 Actress assault case
The abduction and assault case of a popular south Indian actress on a Kerala highway on February 17 shook the entire nation. Support poured in for the actress for reacting against one of the social issues faced by women by raising alarm on their safety in Kerala. Days later, Kerala Police nabbed the main suspect Pulsar Suni, who hinted "big sharks" were behind the crime.
Check: South Indian actress kidnap case timeline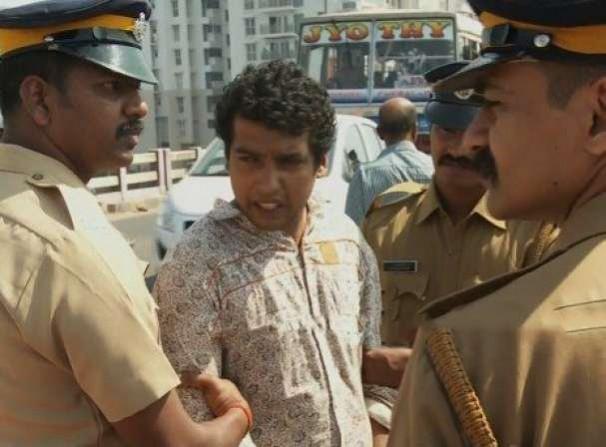 Actor Dileep arrest
Malayalam actor Dileep's name surfaced in connection with the case, just days after the infamous incident. The actor was questioned for almost 13 hours at police and after collecting 'irrefutable proof' on his involvement in the controversial case, he was arrested on July 10. He was denied bail four times and after spending 85 days in jail, the Kerala HC granted a conditional bail for him on October 3.
In 650-page charge sheet, the probe team has named the actor as the eighth accused and booked him under 17 sections of the Indian Penal Code.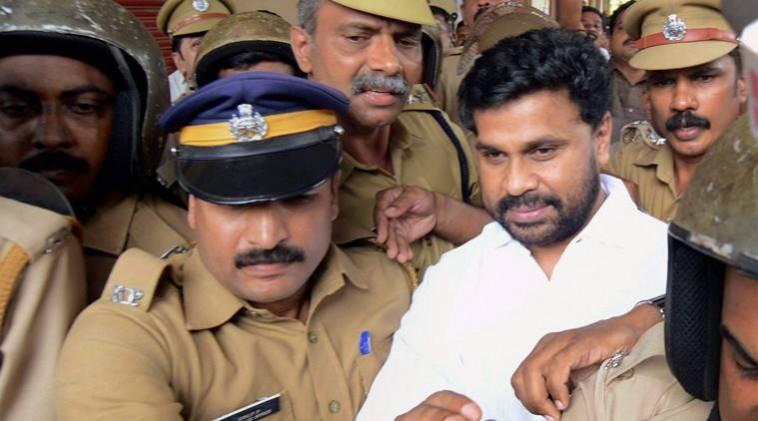 Ramaleela release issues
The Malayalam political thriller Ramaleela hit major roadblock owing to Dileep's arrest over his alleged involvement in the actress assualt case. A section of audience had even decided to boycott the debut directorial venture of Arun Gopy, however, many celebs came forward requesting the audience to watch Ramaleela in theatres citing that the hardwork of many people have gone into the project.
Producer Tomichan Mulakuppadam's big budget entertainer garnered tremendous response from the viewers and went on to become the biggest grosser of Dileep till date.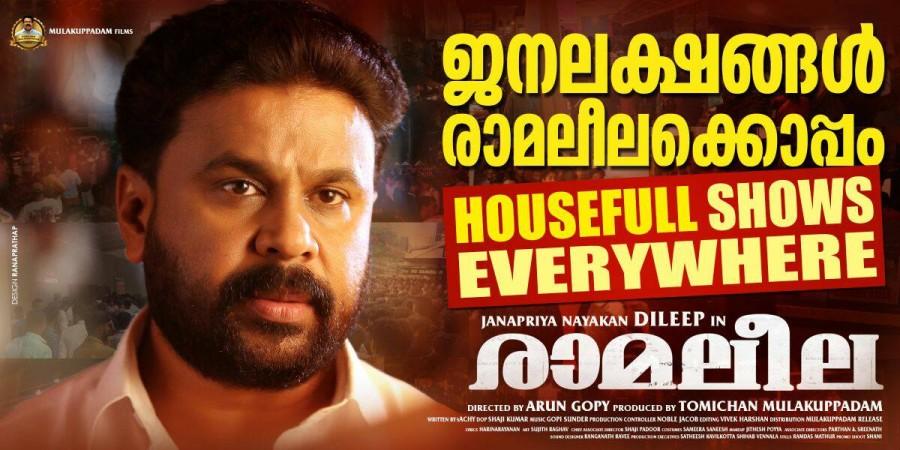 WCC formation
Months after the actress was waylaid, the actresses and women technicians of Mollywood formed an association Women in Cinema Collective (WCC) led by actress Manju Warrier and editor Beena Paul on May 18.
Also read: Surpiya Prithviraj's write-up exposes reality in Malayalam cinema
However, dubbing artiste Bhagyalakshmi and actress Maala Parvathy, who is known for raising their voice on social issues, claimed that they came to know about the WCC only through news reports.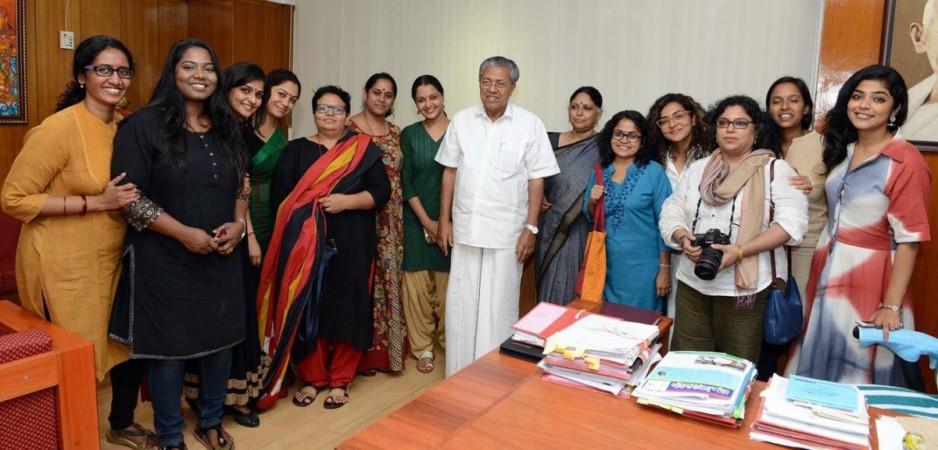 Vidya Balan's Aami controversy
Director Kamal's biopic on writer Kamala Das aka Madhavikutty is one of the most anticipated movies in Malayalam. Though Bollywood actress Vidya Balan was initially signed in to portray the title role in Aami, she backed out of the project for unknown reasons. The actress' unexpected decision had landed the makers in trouble.
Also check: Here's Manju Warrier's Aami first-look posters
However, Vidya's loss became Manju Warrier's gain, but the latter received many warning messages on not to sign the project as Aami is based on the life of the controversial poet. But Manju requested her well wishers not to fight on the matter as cinema is an art form and that it should not be mixed with politics.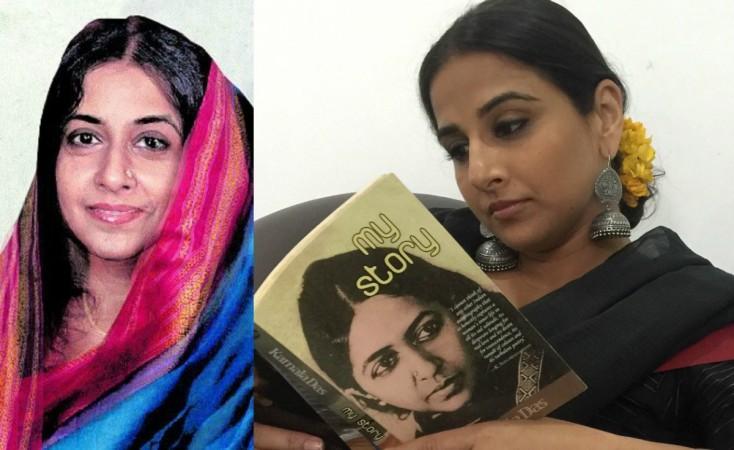 When Anna Rajan cried
Anna Rajan, who rose to fame with the character Lichi in Angamaly Diaries became the victim of social media abuse for her statement during a television show that irked the fans of Mammootty and Dulquer Salmaan. When she was asked: "If Mammootty and Dulquer come together in a movie, whose heroine would you want to be?", the actress replied: "Let Dulquer be the hero and Mammooka be the father" and "let Mammootty be the hero and Dulquer be his father."
Read more: Rima Kallingal asks why and what is Anna apologising for?
After negative comments poured in against Anna, she broke down during a live Facebook chat while apologising to all the fans of Mammootty and DQ. Later, Mammootty himself stepped in to console by calling her over phone.
Opinion: Will Mammootty, Mohanlal speak up on their fans' abusive attitude towards criticism?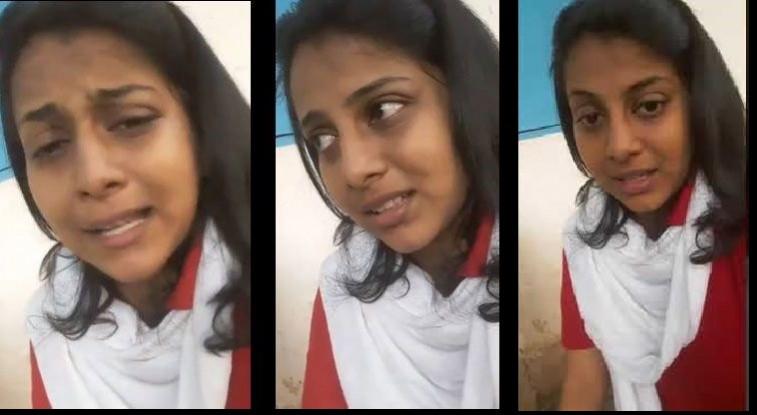 Sexy Durga
Sanal Kumar Sashidharan's Sexy Durga bagged many accolades during international film festivals, but the movie kicked up a series of controversies over its screening in India. From Central Board of Film Certification asking the makers to change its title for apparently hurting religious sentiments to not screening it during International Film Festival of India, the movie has been making headlines for all wrong reasons.
Puducherry car registration row
Actors Amala Paul, Fahadh Faasil and Suresh Gopi have landed in trouble for registering their luxury vehicles in Puducherry to evade road tax in Kerala. Cases have been filed against the celebs and Amala even invited criticism for her reaction on the matter.
Read more: Amala Paul turns nationalist, lashes out at media house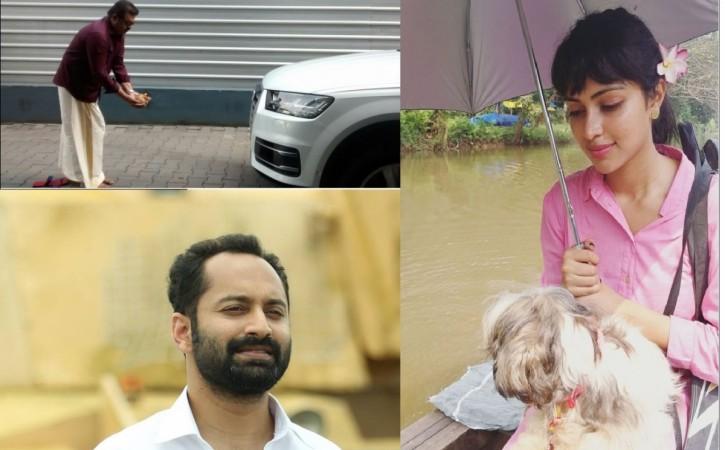 Parvathy's comment on Kasaba
During the Open Forum at International Film Festival of Kerala in Thiruvananthapuram, actress Parvathy criticised the makers of Malayalam movie Kasaba for its misogynous dialogues. The Warib Qarib Singlle actress' statement irked the fans of Mammootty who mocked her on social media and celebs have been divided over the matter on social media.