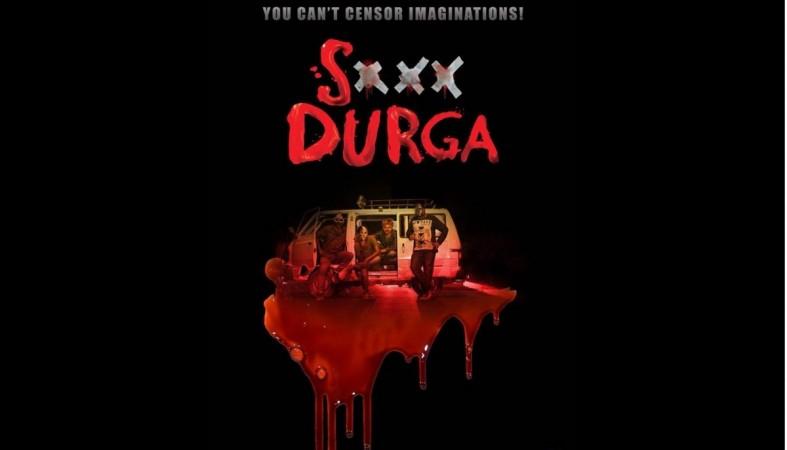 Award-winning director Sanal Kumar Sasidharan's latest movie Sexy Durga, renamed as Sxxx Durga (S Durga), has been in the news for quite some time now.
Also check: S Durga, Nude controversy: IFFI jury head Sujoy Ghosh resigns
Amid the controversies, the Malayalam movie, which has bagged many accolades during international film festivals will finally have its Kerala premiere on Thursday, November 15. Sanal's directorial venture will be screened at 2 pm at Audi 1 of Aries Plex SL Cinemas in Thiruvananthapuram.
On Thursday morning, the filmmaker revealed that almost 200 tickets are still available for Rs 500 each.
Many celebrities, including Aashiq Abu, Rajeev Ravi, Geetu Mohandas and Arun Kurian have also come forward and extended their support for Sanal's movie.
Read more: Sanal Kumar comes down heavily on BJP govt after Apurva Asrani, Sujoy Ghosh quit IFFI jury
The regional Central Board of Film Certification in Thiruvananthapuram had earlier asked the makers to rename the movie as it was apparently hurting the religious sentiments of many over the usage of the word 'sexy' before the name of 'Goddess Durga' though the film has nothing to do with the deity. Following this, the makers changed the film's title to Sxxx Durga commenting no one can censor their imaginations.
Planning to watch the show?
Passes are available for Rs 500/-
Please contact - 9846865685 / 8075679748.
+918129091929, +91471 2571993 or e-mail kfftvm@gmail.com
What is Sxxx Durga movie about?
Sxxx Durga narrates the story of a north Indian Durga and a Keralite Kabeer, who run away on a midnight. Two smalltime gangsters, transporting arms, offer to help them to catch the train to move to a distant place. The unfortunate events that follow form the gist of the movie.
Sxxx Durga was shot entirely during the night without any screenplay or a written story. Rajshri Deshpande and Kannan Nayar appear in main roles in the Malayalam movie, which shows the patriarchal society of Kerala.
Watch the trailer of S Durga here:
Check out celebrity response here:
Aashiq Abu
#SexyDurga will be premiered in Kerala at Trivandrum Ariesplex Audi 1 tomorrow(16th Of Nov) 2pm. Passes are available for Rs 500/-
Please contact - 9846865685 / 8075679748.
You can also Contact : kfftvm@gmail.com
+918129091929, +91471 2571993
The pass would also entitle u an entry to KIFF(Kazhcha Independent Film Festival) happening from December 8 to 11 at Tvm which would screen 12 more indie movies from India.

This is what National Award winning Film Maker Bhaskar Hazarika has to say about the film - "Sexy Durga will hit home with any woman who happens to be caught out at night in one of our benighted cities. A dark and tense trip, the film very effectively communicates the constant threat of random acts of sexual violence that has made India notorious around the world. Apart from its searing content, the experiments with structure and camerawork, as also the performances and lit af death metal soundtrack, are some other reasons why you should find a way to watch this film, despite the government's best efforts to gag it."
Get a pass, watch Sexy Durga, support Indie film movement.
Rajeev Ravi
I stand with Sanal Kumar sasidharan(Sexy Durga) and Ravi Jadhav (Nude)..
Who are they to decide what we should see? If they don't show it in Iffi we will make sure that it is shown in every nook and corner of India
Geetu Mohan Das
I woke up late to this appalling news that two wonderful films- Sexy Durga and Nude has been arbitrarily removed even after its official selection in the Panorama list. Where is our freedom of expression as film makers? It is our freedom to hold opinions and express our art form without interference. It is up to the audience to decide if they choose to watch it. Not by a group who wants to dictate our terms and conditions. This is a shame and an insult to all the creative minds of this country. Wake up and speak up fraternity. Or wait till your film is silenced. #thisisnotdone
Arun Kurian
Support every cinema.
Support the movie " Sexy Durga " Directed by Sanal Kumar Sashidharan .
Long live Cinema.