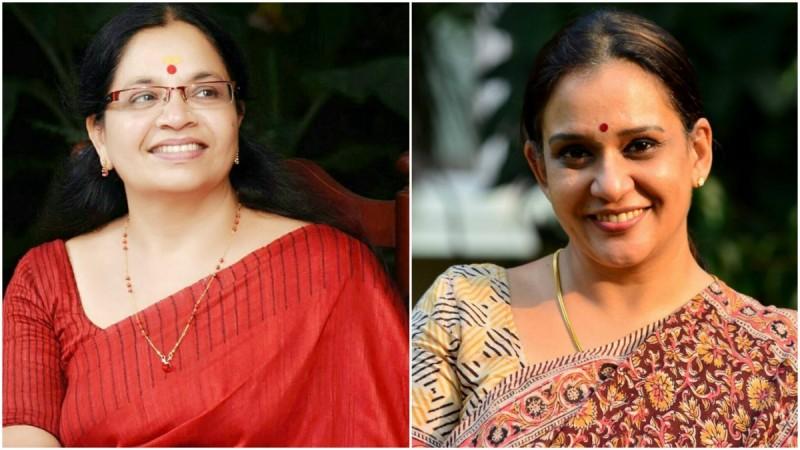 Women in Cinema Collective, the newly formed women's organisation in Mollywood for all female artistes and technicians in the industry, has received a grand welcome from many for being the first of its kind in Indian cinema. However, it invited its share of controversies soon after the top members of the association met Kerala Chief Minister Pinarayi Vijayan on Thursday, May 18.
Also read: Women in Cinema Collective members meet CM
Actress-psychologist Parvathi T, who is known to openly voice her opinions, especially when it comes to issues related to women, has claimed that she came to know about Women in Cinema Collective only through news reports.
I appreciate each and everyone who is behind the formation of Women's Collective. However, I am not eligible for congratulatory messages as I only came to know about the association from tv news. I have no idea [translated from Malayalam]," reads the Facebook post of Parvathy, who is basking in the success of the movies, Comrade in America and Godha.
Renowned dubbing artist Bhagyalakshmi, who often speaks out on social issues, has also claimed that she was not informed about the meeting with the CM although she was a part of the initial talks and discussions about the formation of the association.
"Since months, Manju and me have been discussing about the formation of a women's association in Malayalam. But nobody informed me about the recent meeting with CM. I am happy to hear about this initiative as it is very necessary these days. Women will always be comfortable in telling some other women about the issues they face. I don't understand why I was not informed about it. Though I was not bothered after knowing about it initially, I felt bad after people asked if I am part of it or not [translated from Malayalam]," Bhagyalakshmi is quoted as saying by Manorama Online.
Meanwhile, on Thursday, Manju Warrier, Beena Paul, Parvathy, Rima Kallingal, Anjali Menon, Sayanora Philip, Ramya Nambeeshan, Vidhu Vincent, Deedi Damodaran, Sajitha Madathil, Asha Achy Joseph, and few others met Pinarayi Vijayan, who has promised to extend his full support to the association. It has to be noted that both Bhagyalakshmi and Parvathi were in Thiruvananthapuram on Thursday.