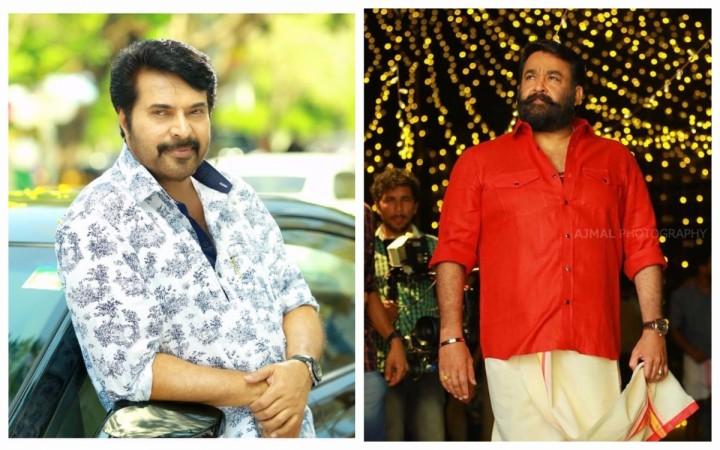 Fan fights are quite common in the south Indian entertainment industry and we have seen how the ardent fans of superstars often react if someone makes negative comments on their role model.
If its Rajinikanth, Vijay or Ajith for Tamilians, what bothers the most for Keralites is either Mohanlal or Mammootty. If you dare to speak against any one of them, you better change the privacy settings of your social media account, else it will be filled with nasty comments.
Recently, after being hounded by Malayalees, Bollywood's self-proclaimed celebrity Kamaal R Khan had even apologised for comparing Mohanlal with Chhota Bheem. Due to the unacceptable comments by the gadfly, even Mammootty fans united with Mohanlal fans and declared 'Kurukshetra war' on KRK's social media pages.
Recent victims
Fight with KRK was fun for many, but of late, some "insensible fans" of the biggies abused two Mollywood actors — Vineeth Sreenivasan and Anna Rajan — for hurting their sentiments.
The hitmaker Vineeth became the victim of a cyber attack for calling Mohanlal as "Lal uncle" and not the popular moniker Lalettan. He grew up calling Mammootty and Mohanlal as "uncle" as his father Sreenivasan is a close friend of the duo.
Read more: Mohanlal fans troll Vineeth Sreenivasan on Facebook; here's why
Meanwhile, Anna, who is known for her character Lichi in Angamaly Diaries, landed in some serious trouble after she said Mammootty could play a father role if Dulquer Salmaan plays as a hero during a television show on Surya TV.
Also check: Anna Rajan says sorry to Mammootty, Dulquer fans; Rima Kallingal asks why and what is Lichi apologising for?
Soon, she was targeted with netizens posting abusive comments that forced her to come live on Facebook to clarify what exactly happened. The actress broke down in tears and apologised to all those self-righteous fans of Mammootty and Dulquer!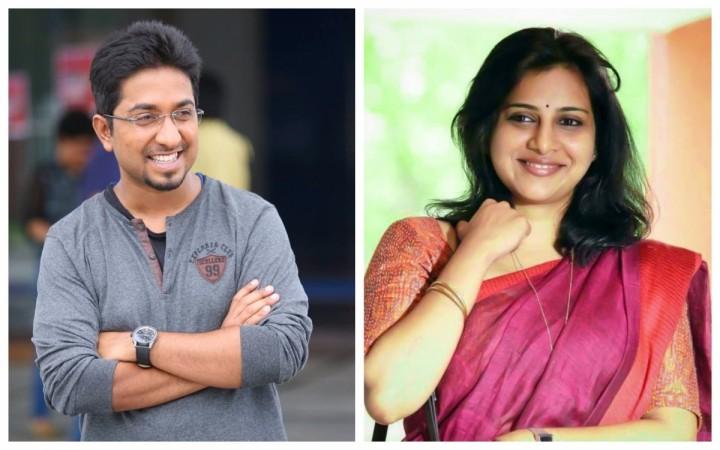 An apology to fans!
Why should Anna feel sorry and apologise to all those senseless fans who just exist to abuse others? She had given a diplomatic answer when she was asked if Mammootty and Dulquer come together in a movie, whose heroine would she want to be?
Anna had said: "Let Dulquer be the hero and Mammooka be the father" and added "let Mammootty be the hero and Dulquer be his father in the next movie."
Even if Mammootty plays as Dulquer's on-screen father, how can someone consider it as an insult? Aren't they father and son in real life? Hasn't the versatile actor mesmerised each one of us by doing aged roles?
Sexism does exist in cinema
All are aware of the megastar's age. Though he looks young, he is actually 66-year-old.
Many have raised their voices on the trend of ageing heroines and never aging heroes in the entertainment industry. It's a common thing that many a times 60-year-old heroes would be paired opposite heroines who are under 30s and some actresses who are younger than heroes have even played their onscreen mothers. And once they play mother roles, they will only get similar characters in future. Actress Anjali Upasana is an example.
But kudos to the megastar for maintaining his body fit that makes him look handsome than many others. Nevertheless, he is 66 and Mohanlal, 57.
Will celebs ever speak up?
Recently, Ilayathalapathy Vijay had requested his followers not to abuse women after journalist Dhanya Rajendran received flak from his fans for tweeting about walking out of theatre while watching Shah Rukh Khan's Jab Harry Met Sejal and comparing it with Vijay's film Sura which was released some years ago.
"I respect women in society. Anybody has the freedom of expression to criticise anybody's film. In my opinion, whatever the circumstances, no one should reveal contemptuous or disgraceful comments on woman. I urge everyone not to post anything on internet with the instinct that harms women," reads the official statement of Vijay.
Similarly, it's high time Mammootty, Mohanlal, Dulquer Salmaan and other stars also speak up against the insensible behaviour of their fans. Else fan fights will take an ugly turn in future! You or I would be the next victim if we don't raise our voice!
Also, dear fans, what gain do you get by hurting people in the name of fandom? You should be ashamed of such actions because many people who sincerely love movies of these big stars are feeling embarrassed to be identified as their fans due to the arrogant attitude of a few!