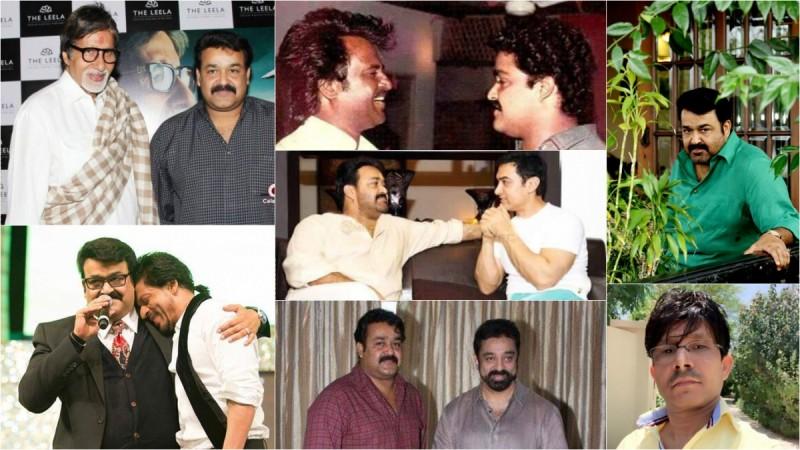 Since April 18, self-proclaimed celebrity Kamaal R Khan aka KRK has been trying to get public attention of netizens by taking a dig at one of the best actors India has ever seen. From comparing superstar Mohanlal to Chhota Bheeem to calling him a joker, KRK has done quite a lot of harm insulting the actor and hurting his ardent fans.
Check all KRK tweets on Mohanlal
Still, he seems to have no intention to stop bullying Mohanlal, with him tweeting a series of insulting comments on the versatile actor, and his fans have been abusing KRK on social media 24*7. Interestingly, though the most hated personality tried to insult Mohanlal again with a poll asking "Friends, do you know who is Mohanlal?" on Twitter, it was KRK, who actually got insulted with majority of the netizens admitting the popularity of the Mollywood star. Out of 17,716 votes, 67% claimed that they know who Mohanlal is (22% no and 11% never heard this name).
Here's 5 reasons to hate KRK
So, Mr KRK, its high time you realise that you are no big star than Mohanlal, who is being followed by millions across the globe. Wait! how can anyone consider you a star! Also, you have been proudly calling yourself as a star based on the followers you have compared to Mohanlal's 1.75 million followers, but why did only over 17,000 people respond to your question?
Meanwhile, when the popularity of Mohanlal on Facebook was brought to the notice of KRK, he started claiming that only educated people will use Twitter. "Mohanlal is using Facebook n it's proof how old fashioned he is n of course his fans are lukkhas, Mawalis, uneducated who also use Facebook. Modern, intelligent and educated ppl use @twitter while Mawalis, uneducated and old thinking ppl like Mohanlal still use Facebook only," he tweeted.
Mr KRK, then why on earth do you still maintain a verified Facebook page with 3.5 lakh followers? And you were active till April 19, when Facebook itself decided to remove an abusive content you posted against Lalettan as 1000s of social media users had reported the post. So, delete your account asap if Facebook is used by "old fashioned" people!
Despite receiving massive flak from the netizens, KRK still enjoys insulting Mohanlal. "I love abuses of Mohanlal's fans because it's like, put coins in a box n shake it. Lol!." However, KRK had also posted: "Finally I came to know that if someone does abuse you, then you shouldn't react. Because that abuser is just wasting his time n energy."
Still, he doesn't stop abusing the world renowned superstar, who still has the manners to maintain a dignified silence in the whole matter. After all, his "masterpiece" movie Deshdrohi proves how talented he is to call Mohanlal a joker! Also, the first picture used above shows how close relationship Mohanlal shares with some of the legendary Indian actors like Amitabh Bachchan, Kamal Haasan, Rajinikath, Aamir Khan and Shah Rukh Khan, among many others. And you live by abusing them!