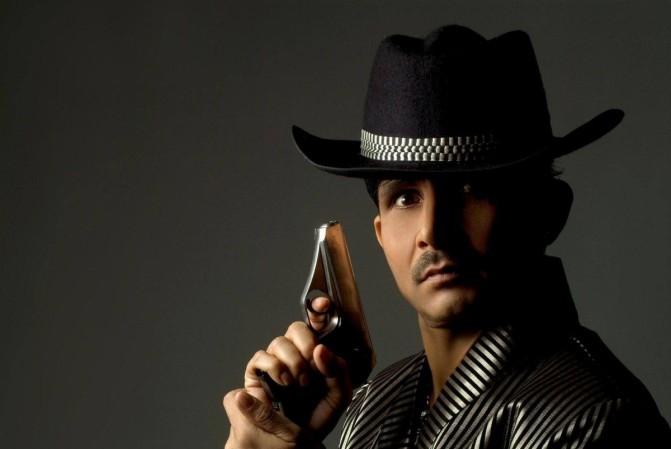 Kamaal R Khan, popularly known as KRK, is in news for calling Malayalam superstar Mohanlal "Chotta Bheem" and "joker" on Twitter. The self-proclaimed critic has been making insulting comments on the veteran actor in regard to the buzz around the character of Bheem in upcoming movie Mahabharata.
KRK had made a series of nasty tweets against Mohanlal, leaving the actor's fans infuriated. His tweets received massive flak from the 56-year-old actor's fans, who have been slamming KRK left, right and centre on the micro-blogging site.
However, this is not the first time that KRK made headlines with his controversial tweets. Let's have a look at who KRK is and some of his biggest controversies that made him a popular personality on Twitter, despite making a disastrous movie like Deshdrohi.
Kamaal Rashid Khan had first appeared on the big screen with his own production Deshdrohi in 2008. He had played the lead role in the movie, which is for the right reasons considered one of the worst movies of all time. A year later, he had appeared in reality show Bigg Boss, where he grabbed much attention for use of foul language and misbehaviour with other contestants.
Despite of being one of the most flop actors and one of the hated personalities in the tinsel town, KRK is currently followed by over 3.7 million people on Twitter. Claiming himself to be an actor, producer and critic, KRK justifies the line "love me or hate me, you can't ignore me" perfectly.
With zero acting skills, the only way that KRK could steal the limelight is by making nasty comments about celebs on Twitter, and be in news. He has been doing the same, and now he is no less than a star on the micro-blogging site.
Nevertheless, most of his followers apparently follow him just to see his nonsensical tweets, and then troll him. Although there are a host of grounds to call him one of the most irritating personalities on Twitter, here are top 5 reasons to hate KRK:
1) Vulgar comments on female stars: KRK is infamous for making some of the creepiest tweets on female stars and their body. From Deepika Padukone to Bipasha Basu and Sunny Leone, KRK has made highly derogatory remarks on many actresses. He is like a certified creep when talking about female celebs.
2) Attempts to destroy movies even before release: Although he has a "masterpiece" like Deshdrohi to his credit, KRK has the audacity to review movies, and sometimes even before watching the films. Of late, he has been making foul remarks about some movies before the release. He was even accused of demanding money to praise or criticise movies, and it appears that he targets those films for which he does not get the cheques delivered.

3) Praises self for no good reason: He often calls himself a superstar, and believe it or not, he recently claimed to be a bigger star than Salman Khan. Boasting about his number of Twitter followers, KRK's self-praising tweets are both funny as well as irritating.
4) Poking nose in every issue: KRK has to have a say in anything and everything under the Sun. Be it movies, or politics, or even national security, this man will come up with some opinion that will undoubtedly be followed by series of trolling tweets.
5) Attention seeking: KRK's tweets will generally leave any sane person irritated. Apart from making vulgar comments on women, his tweets are often racist. KRK often picks up on random celebrities, and would make a tweet insulting the person just to grab some attention. KRK is certainly one person, whom Twitter should ban immediately.