Ram Gopal Varma is known for his controversial tweets on Bollywood celebrities, and this time trained his guns on Tiger Shroff and Vidyut Jammwal. While the film-maker tried to turn the two young actors against each other, Vidyut did something that exposed RGV's double-game.
Read: Ram Gopal Varma's homophobic rant against Tiger Shroff: 'Only gays pose like this not men'
Read: Sunny Leone responds to Ram Gopal Varma's 'sexist' comment; but is it strong enough?
Ram Gopal started throwing a series of tweets saying Tiger would easily defeat Vidyut in a real fight.
"As a martial arts fan am really curious about who's better fighter btwn @iTIGERSHROFF AND @VidyutJammwal.. I wish they will fight and prove," he tweeted.
He went on to say he believes Tiger would easily beat the Commando actor, and started ridiculing Vidyut. However, Vidyut retaliated by sharing an audio clip where the film-maker, in an inebriated state, is heard praising Vidyut, and calling Tiger a woman.
The audio clip exposed Ram Gopal's double-game. The Sarkar 3 director apologised for the "irritation caused" in a series of tweets after the audio came out. He promised to quit drinking by swearing on his mother, Steven Spielberg and Amitabh Bachchan.
Check how Vidyut exposed Ram Gopal in the audio below:
"Though it was done in my usual fun way, I apologise to both @VidyutJammwal and @iTIGERSHROFF for the irritation caused," he tweeted.
Just decided to get off Vodka and also want to apologise to every1 i evr bothered including Lord Ganpati's devotees nd @PawanKalyan 's fans

— Ram Gopal Varma (@RGVzoomin) 11 April 2017
For all those who are disbelieving my vow,since I don't believe in God,I hearby swear on my mother,Steven Spielberg and @SrBachchan

— Ram Gopal Varma (@RGVzoomin) 11 April 2017
And irrespective of both our motivations and intentions I truly owe my radical changeover to @VidyutJammwal

— Ram Gopal Varma (@RGVzoomin) 11 April 2017
In whatever way,whoever wants to see,whichever way,i am a new born now --for better or worse --but I will not be what I was befor ever again

— Ram Gopal Varma (@RGVzoomin) 11 April 2017
I want to thank @VidyutJammwal for the extraordinary expose not to the people about me,but for exposing me to myself about myself

— Ram Gopal Varma (@RGVzoomin) 11 April 2017
It seems like RGV is toeing the Kamaal R Khan aka KRK line. The self-proclaimed critic (KRK) had made headlines for insulting many celebs on the micro-blogging site. However, following a Twitter rant with Vikram Bhatt, KRK wound up apologising to everyone he made fun of.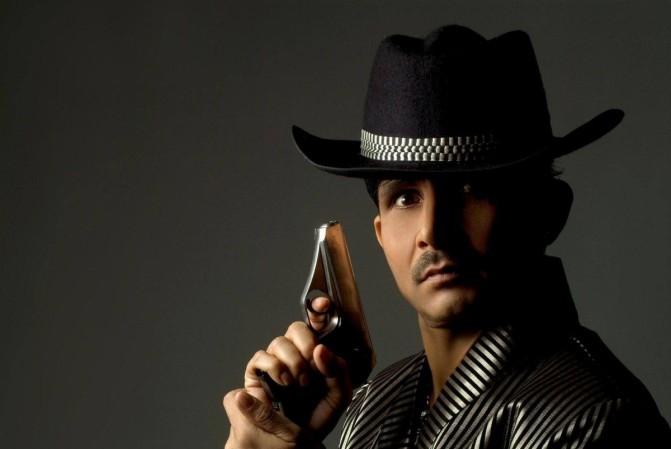 KRK continues to make controversial tweets, but at least he has stopped making derogatory comments on female celebs.