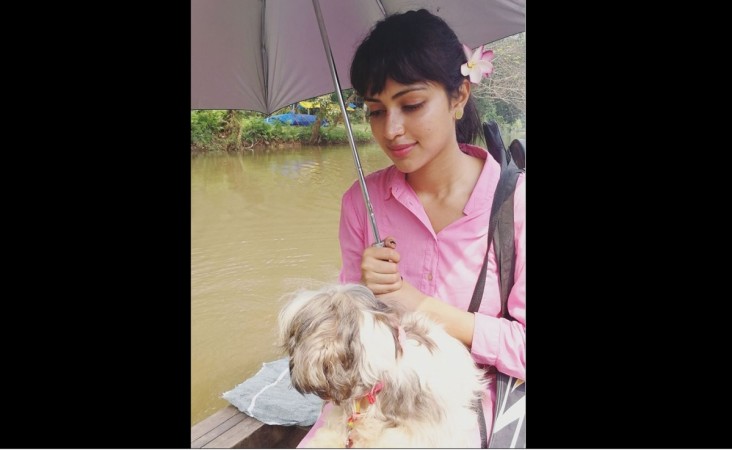 Registering luxury cars in Puducherry (Pondicherry) and Mahi to evade road tax has now become a common practice among people in Kerala. Recently, Malayalam actors Amala Paul and Fahadh Faasil had made headlines for using their high-end cars in Kerala with the Union Territory's registration number.
According to reports, Amala paid only Rs 1.25 lakh as road tax for her Mercedes-Benz worth Rs 1.12 crore and saved nearly Rs 20 lakh just because it was registered in Puducherry. She apparently used the address of an engineering student, who is unaware of the fraud activity.
Read more: After Deepika Padukone, actress Amala Paul is targeted over her outfit
In the wake of rising allegations, Amala even took a dig at her "well-wishers" for blaming her by posting a photo of her taking a boat ride.
"At times I need to run away from the craziness of the city life and needless speculations. For now I am preferring a boat ride, atleast no allegations of breaking the law or should I double check with my 'well wishers' #keralapiraviashamsakal #boatride #noregistration [sic]," Amala posted on Facebook.
But is this the right way to react to such allegations against the actress, who has apparently evaded paying tax to the Kerala government?
A majority of the netizens seem to be not happy seeing the way Amala defended herself and for her stand against the rules and regulations followed by millions in the country.
"If you have minimum sense (No need commonsense)....never come to this platform with such kind of rubbish post or statement....U don't deserve for any kind of concession from government or consideration from public [sic]," commented a netizen named Thoufeeque Muhammed on Amala's FB post.
Meanwhile, Fahadh is said to have bought a Mercedes-Benz worth Rs 70 lakh using a fake address in Puducherry. He paid only Rs 1.5 lakh as road tax as opposed to the Rs 14 lakh he would have been charged if the vehicle was registered in Kerala. Though Fahadh hasn't officially reacted to the allegations, the number plate (PY-05-9899) of his luxury car was found removed from the parking space of his flat in Thrippunithura.
Following the allegations against celebrities, the Motor Vehicle Department of Kerala has started a strict investigation and will be sending notice to people found guilty of evading tax.
Check out other social media reactions on Amala's recent FB post here:
Suneesh PV
When there's an allegetion about you, rather than going on a boating trip its better to say what you have to say or at least keep quiet.you can say you didnt took PY registration if its true
Priya Balakumar
Pay your taxes honestly before you make some grandiose statements
Shiyas Basheer
Don't run away from the crime you had committed..All should equal bfr law....That is the beauty of democracy..
Robin Rajan
It is better u take the boat with you where ever you go. Row.. row.. row.. you boat gently round the streets.... Of edapilly
George Kannattumadom Jomon
Try to accept the mistakes and leave under the Indian laws... Please realize your a actress.. Not a queen of the country.
Jojo Thomas
You can prefer a boat or ship,its not a matter for us, but try to obey the government rule and pay the tax,people are kerala not fools who are paid tax and drive car here,please don't bring this kind of drama like this post to defend the faults,you are rich enough to pay the tax,then why this kind of drama?