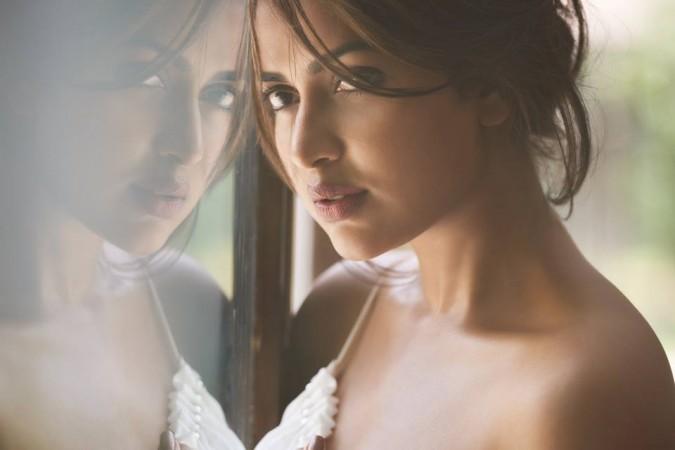 When South Indian actress Amala Paul shared her photo with the caption, "I survived because the fire inside me burned brighter than the fire around me," little did she know that it would invite negative comments from netizens. In the photo, the actress wears a see-through black top and shorts, for which she found herself coming under criticism.
Also read: Amala Paul-Vijay's marriage finally ends in divorce
"You have some public responsibilities also Amala. Take the pictures and see yourself but dont circulate publicly. Are you using the inner fire to burn everything outside? [sic]" asks a social media user. "Y baby y RU wearing this type of dresses pls Dont this type of dresses pls amala [sic]," commented another.
A few others even said that her dressing style is demeaning and against the "culture of Kerala" and one of them asked, "aren't you ashamed to call yourself a Malayali?"
"You dnt need to expose yourself amla to show others tht you are beautiful... you are beautiful evn if u dnt expose...so stop exposing [sic]," reads the comment of another netizen. "Y cant keep ur skin under ur clothes........every profession has its dignity......bt y to expose one self...its so disguisting..amala [sic]," writes another.
Meanwhile, there are a few others who are of the opinion that she has the right to wear any dress that she is comfortable in. "Look at all the narrow minded men commenting here. I'm sure these men nicely watched porn and shagged their privates and come here to do moral policing like big pundas [sic]," a netizen commented.
Recently, Bollywood actress Deepika Padukone was also targeted by netizens for wearing a white crop top and shorts for a photoshoot that many called "vulgar" and "cheap." Social media users even shamed Fatima Sana Shaikh of Dangal fame for wearing a swimsuit and dressing 'inappropriately' during the holy month of Ramadan.
Many people had also attacked Priyanka Chopra for wearing a knee-length dress while meeting Indian Prime Minister Narendra Modi in Berlin. In response to the trolling, Pee Cee posted another photo flaunting her legs with the caption: "Legs for days... #Itsthegenes with Madhu Chopra night out in #Berlin #BeingBaywatch.''"
Here is the latest Facebook post of Amala Paul: