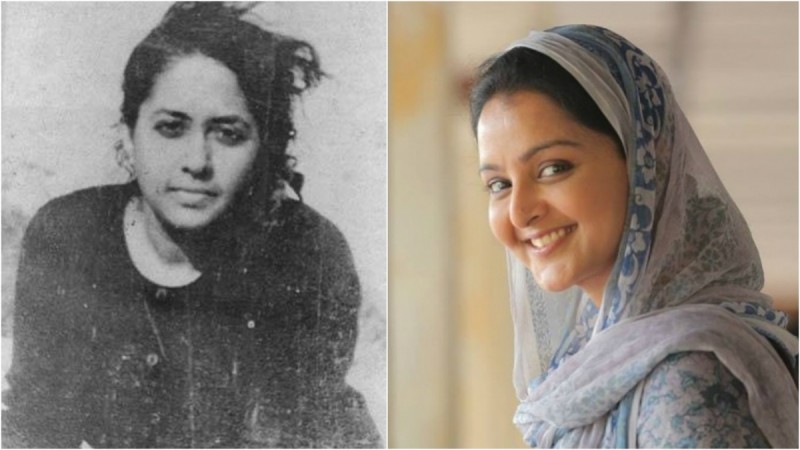 Despite the never-ending controversies surrounding the upcoming Malayalam movie Aami, based on the real life of notable poet and writer Kamala Das aka Madhavikutty, Manju Warrier has confirmed that she is a part of director Kamal's most ambitious project.
Also read: I am excited to play Madhavikutty,' says Manju Warrier reacting to controversies surrounding Kamala Das' biopic
Now, director Sreebala K Menon, who is known for her movie Love 24x7, has shared the first-look posters of Manju from the much-awaited movie Aami. Manju looks completely different in the posters and bears an uncanny resemblance to Madhavikutty. Manju has also shared the poster of the movie via her Facebook page on Friday, March 24.
Controversies surrounding Aami
Initially, Kamal had roped in Bollywood actress Vidya Balan to play the titular role in the upcoming movie, and the actress, who was impressed with the script, had also announced it as her next big project. However, a few days later, she backed out of it claiming that she wasn't able to get into the skin of the character.
Reports soon had it that director Kamal, who was left clueless with Vidya's sudden decision, has plans to cast Manju. However, the fans of the Vettah actress warned her against taking up the project, as it is based on the life of a controversial personality. Soon, via a Facebook post, Manju expressed her excitement and said she is gearing up to play Malayalam's favourite writer Madhavikutty in her biopic. She had also requested the audience to stop debating on the topic as she is not acting in it with any political ideologies.
"Madhavikutty is a legend, and to portray her life onscreen would be a dream for any actress. Therefore, I request each one of you to consider Aami as a movie and mine as just a character. Cinema is an art form, and the people behind-the-scenes might have different political views, but when it comes to filmmaking, they all work together with a similar attitude. This will happen in Aami as well [translated from Malayalam]," Manju had then posted on her social media page.