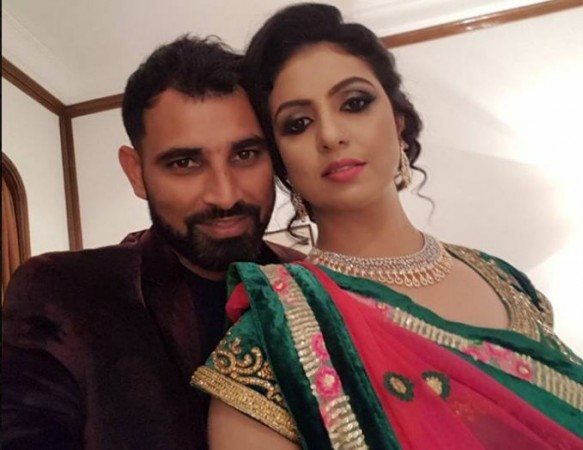 India pacer Mohammed Shami has been making headlines for all the wrong reasons ever since his wife Hasin Jahan took to Facebook on March 6 to share screenshots of his messages and talk about his alleged extramarital affairs.
Things got controversial after Jahan said Shami attempted to kill her and forced her to get intimate with her brother-in-law. She even accused him of match-fixing. She filed a complaint against the cricketer on March 7 at the Lalbazar police headquarters in Kolkata.
An FIR has been lodged against the cricketer and a rape charge has been leveled against his elder brother. The FIR was registered under Sections 498A, 323, 307, 376, 506, 328, 34 of the Indian Penal Code (IPC).
Here are the 10 developments in the Mohammad Shami-Hasin Jahan's controversy so far:
On March 6, Jahan alleged that her husband Shami had extramarital affairs, and talked about his relations with women from Pakistan and Dubai. She also accused him of assaulting her.
After the allegations, the Board of Control for Cricket India (BCCI) withheld Shami's central contract for the 2017-18 cricket season. On Wednesday, BCCI removed his name from the list of 26 contracted players.
On March 8, Shami responded to all the allegations and said he was not sure why his wife was accusing him. Calling all the allegations baseless, he said it was a well-thought-out controversy against him.
"All these accusations made against me are baseless. They have no meaning. She said that this has been happening for five years, the fact is that we have been married just for four years," he told ANI.
On March 8, Jahan said Shami believes he made a mistake marrying her, and that he wants to marry a Bollywood actress.
"Just like Virat Kohli, Shami wants to get married to a Bollywood actress. He thinks he made a big mistake by taking the decision of marrying me hastily," she told India TV.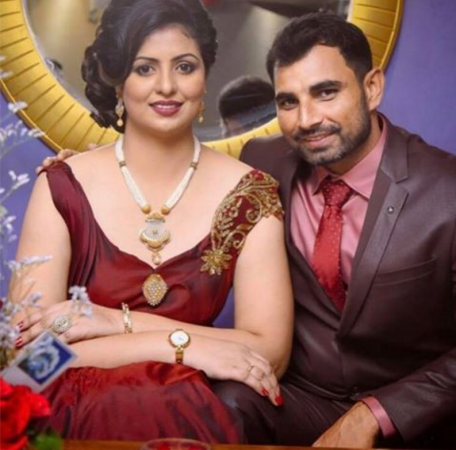 Things started getting murkier when she accused him of match-fixing and taking money from a Pakistani girl named Alisbah in Dubai.
On March 9, Shami said Jahan had lost her "mental stability."
"I think she (Hasin Jahan) has lost her mental stability. She has to prove all the allegations made against me. If I have tortured her then she needs to prove it," Shami told reporters on Thursday.
On March 9, an FIR was filed against the cricketer and four others, based on the complaint filed by Jahan.
On March 9, she revealed yet another explosive detail about Shami's life. According to Jahan, the cricketer attempted suicide once when he wanted to marry his paternal aunt's sister-in-law's daughter. This incident happened way before their marriage.
A senior Board of Control for Cricket in India (BCCI) official said Delhi Daredevils (DD) might not want to continue their association with Shami after all the allegations that have surfaced against the cricketer.
In an explosive revelation, Jahan said Shami forced her to get intimate with his brother. She also said she was asked to "adjust" when she spoke about it with his family members.
"He [Shami] said since I was a model, these things should not bother me much and forced me into a room with his brother, who started touching me inappropriately. He opened the door and let me go only when I screamed," the Times of India quoted Jahan as saying.