Delhi Daredevils (DD) may not be willing to continue their association with pacer Mohammed Shami as the franchise's image "will take a beating", given the allegations of domestic abuse and adultery against the cricketer, according to a senior Board of Control for Cricket in India (BCCI) official.
DD were keen on securing the services of India's premier fast bowler during the Indian Premier League (IPL) auction held in February as they used their Right-To-Match (RTM) card to buy Shami for Rs 3 crore.
However, the fast bowler's future with the club, which brought him from Kolkata Knight Riders at the 2014 auction for Rs 4.25 crore, seems to be in doubt.
Shami's wife, Hasin Jahan, created a stir on Tuesday, March 6 when she accused her husband of adultery and domestic abuse. She took to Facebook to upload photos of alleged conversations of the India cricketer with multiple women".
Despite Shami rubbishing the allegations, the BCCI withheld Shami's annual retainership contract on Wednesday, March 7. He is not part of the list of 26 centrally-contracted players despite representing the country as recently as in January in India's tour of South Africa.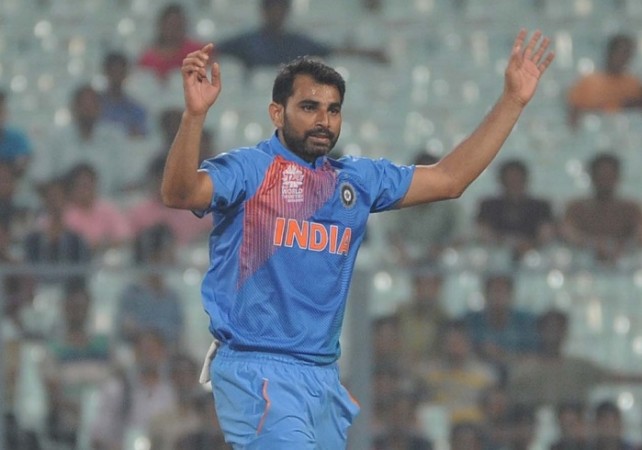 Jahan went on to file a written complaint at the Jadavpur police station on Thursday. The Kolkata police then slapped non-bailable sections, including rape and attempt to murder, and other bailable sections on Friday. Four of his family members were also named in the FIR.
"In these sensitive times, when people are raising their voice against domestic abuse and violence, unless Shami comes out clean, the franchise's image will also take a beating," the BCCI official told the Press Trust of India.
"If Delhi Daredevils are worried, they certainly have reasons to do so. They have created a brand and would be protective about that," he added.
'Sensitive situation'
Notably, Indian Super League franchise Bengaluru FC's owners, JSW Sports, on Friday, entered into an agreement with GMR Group for a 50-50 partnership in the DD, which is owned by GMR Sports Private Limited (GSPL).
Meanwhile, an official from DD revealed the franchise has been having discussions with the BCCI about the "sensitive situation". Notably, the Gautam Gambhir-led franchise would want to get clarity over Shami's situation at the earliest as they are set to start their preparation camp at the end of March.
"Look Daredevils management can't take any unilateral decision in this matter. All players who play in the IPL have a tripartite contract involving the franchise, BCCI, and the player," the franchise official said.
"Yes, we are well aware of the sensitive situation and we are having discussions with top BCCI officials. There is a clause about any player bringing disrepute but it is for the lawyers to interpret it."