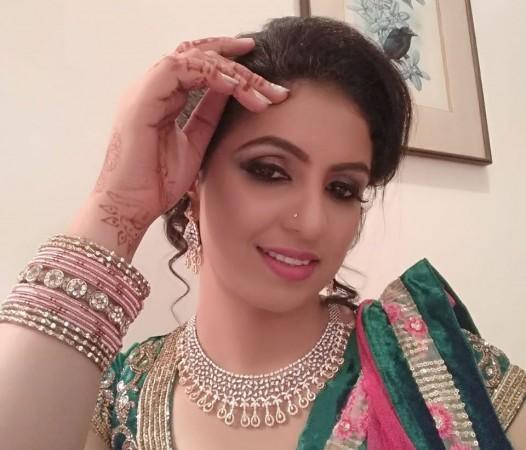 India cricket star Mohammed Shami said Thursday (March 9) he is unable to comprehend why his wife Hasin Jahan had suddenly started accusing him of harassment, adultery and even match-fixing. The 27-year-old Bengal pacer even claimed his wife "lost her mental stability".
Shami added he would rather die than do something to comprise his "performance while playing for the country" in response to his wife's recent allegations of match-fixing.
Jahan, who tied the knot with Shami in 2014, has been relentless with her accusations as she claimed Thursday, March 8, that she had proof of Shami's involvement in match-fixing. The Delhi Daredevils pacer had taken money from a Pakistani girl named Alishba on the existence of England-based businessman Mohammed Bhai, according to his wife.
She had created a stir earlier this week when she accused Shami of cheating on her. She posted screenshots of her better half's alleged chats with multiple women on Facebook before saying that Shami and his family even "wanted to kill" her.
She even went on to file a complaint against Shami at Kolkata Police Headquarters in Lalbazar on Wednesday, March 7.
Even as the right-arm pacer denied the allegations, his name was, on Wednesday, withheld from the Board of Control for Cricket in India's (BCCI) list of centrally contracted players for the 2017/18 cricket season.
"I think she (Hasin Jahan) has lost her mental stability. She has to prove all the allegations made against me. If I have tortured her then she needs to prove it," Shami told the media on Thursday.
"I don't know what she is up to. She needs to explain what has changed so much in these few days. She is suddenly leveling all these accusations on me. She is accusing of harassment.
"She is even accusing me of match-fixing. I think she has lost her mental balance or it might be her game plan to sabotage my career."
"As far as the allegation of compromising my performance while playing for the country is concerned, I would rather die than do something like this," he added.
Shami confident of getting BCCI's backing
Meanwhile, Shami said he understands BCCI's stand on the issue and said the governing body of cricket in the country will definitely back him.
Notably, a BCCI official revealed it was the Supreme Court-appointed Committee of Administrators' (CoA) call to withhold Shami's annual retainership contract. The two-member committee had even informed coach Ravi Shastri and captain Virat Kohli before dropping the fast bowler's name from the 26-member list.
"As far as cricket is concerned, I trust the BCCI will check this matter with their legal team and then take a decision on my contract. They must have thought about it before taking this decision," Shami said.