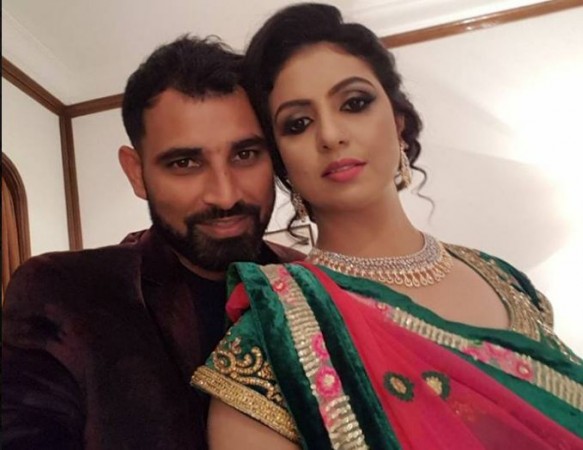 Indian cricketer Mohammed Shami's wife Hasin Jahan has reportedly accused him of assaulting her and having extramarital affairs. Jahan had shared the screenshots of text messages on Facebook to talk about his illicit affairs.
She posted the screenshots of WhatsApp messages, Facebook messenger chats and also shared the photos of the women along with the phone numbers, ABP News reported. However, Jahan's Facebook page now shows only two posts in which she has revealed the name of the two women.
Jahan said that she found Shami's phone and some male contraceptives hidden in his car. She alleged that Shami and his family members were torturing her and even tried to kill her.
"Whatever I have posted is just the tip of an iceberg. Shami's acts are far more heinous. He has relationships with multiple women," Jahan told ABP News.
"Everyone in their family used to torture me. His mother and brother used to abuse me. The tortures continued till 2-3 am in the morning. They even wanted to kill me," Jahan said.
She is now planning to take legal actions against the cricketer and his family. Jahan told the news channel that after returning from South Africa in January, Shami tortured her.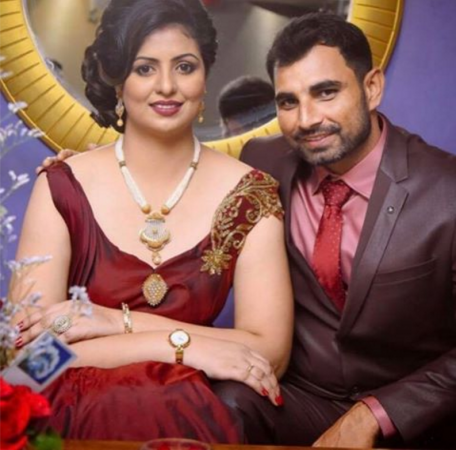 "Shami abused me and started beating me even after returning from South Africa. He has been doing this for quite some time now and now I have had enough," Jahan said.
She said she kept mum about the whole incident because of her daughter and family, but he kept harassing her. She decided to take action against him only after finding the obscene chats with multiple women.
"I came back to Kolkata from Uttar Pradesh on January 8. At that point of time, I did not want to take legal actions but had informed the Jadavpur Police station verbally," she said, adding: "He used to say that don't destroy your life. For your goodwill, keep living the way you have been. His family even tried to kill me," Jahan said.
The couple had tied the knot in 2014. Shami, who is in Dharamshala for the Deodhar Trophy, said that it is a lie and conspiracy to derail his career.
"Hi, I'm Mohammad Shami. Ye jitna bhi news hamara personal life ke bare may chal raha hai, ye sab sarasar jhut hai, ye koi bahut bada humare khilap sajish hai or ye mujhe Badnam karne or mera game kharab karne ka kosis ki ja rahi hai. (All the allegations about my personal life are not true and it is big conspiracy against me. It's an attempt to defame me and hurt my game)."
Hi
I'm Mohammad Shami.
Ye jitna bhi news hamara personal life ke bare may chal raha hai, ye sab sarasar jhut hai, ye koi bahut bada humare khilap sajish hai or ye mujhe Badnam karne or mera game kharab karne ka kosis ki ja rahi hai.

— Mohammad Shami (@MdShami11) March 7, 2018