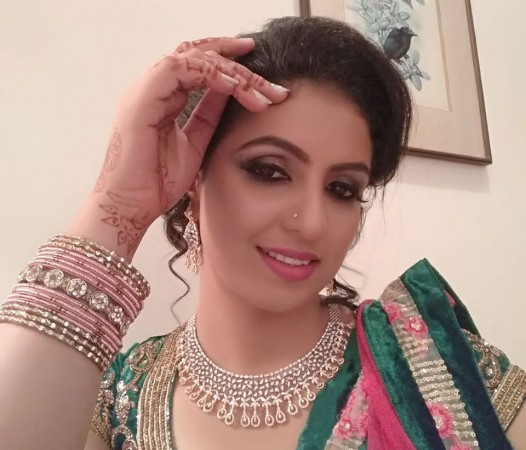 Hasin Jahan, who made headlines after making allegations against her husband, said that India pacer Mohammed Shami wants to marry a Bollywood actress just like India captain Virat Kohli.
Jahan, who was a model in Kolkata and Kolkata Knight Riders (KKR) cheerleader, married Shami in 2014. After almost four years of their marriage, she revealed that the cricketer is having extramarital affairs and was in a relationship with someone else from the past five years.
In an interview with India TV, Jahan said that she gave up her modeling career because of him, but the cricketer thinks he made a big mistake marrying her.
"In the last two years, Shami started giving me mental and physical torture in every possible manner. I gave up on my modeling career and job after getting married to Shami," she told the channel.
"Just like Virat Kohli, Shami wants to get married to a Bollywood actress. He thinks he made a big mistake by taking the decision of marrying me hastily."
Jahan also told the channel that Shami wanted to take his Pakistani girlfriend on Sri Lanka tour last year. She also said that the cricketer had threatened to kill her.
"Shami repeatedly keeps on asking me for divorce. Shami wanted to take his Pakistani girlfriend on Sri Lanka tour in 2017 instead of me. Shami told his brother in UP to kill me and bury my body in some jungle. Shami never wanted to attend any party with me and never acknowledge me as his wife in any social gatherings," she said.
"From last 5 years, he was in a relationship with some other woman, he lied to me before marriage and got married to me and blackmailed me emotionally. Shami is a double-faced man. Before marriage, he never told me about his affair with a girl named Tuba," she added.
While Jahan has accused him of assault and cheating, Shami has refuted all the claims and said he is not sure why his wife is making these allegations.
"All these accusations made against me are baseless. They have no meaning. She said that this has been happening for five years, the fact is that we have been married just for four years," Shami told ANI.