India pacer Mohammed Shami has admitted he is unaware as to why his wife Hasin Jahan is alleging him of cheating on her and stressed that he will make it public after he finds out the reason behind the recent accusations.
Jahan had reportedly accused the 27-year-old of having an extramarital affair and also assaulting her. She made these revelations on Wednesday and also lodged a complaint with the police at Lalbazar police headquarters in Kolkata.
Shami was a part of Virat Kohli's squad for the recently concluded tour of South Africa. His wife also accompanied him in Africa, where he fulfilled his wife's demands even while he was with the selectors. He also splashed the cash on jewelry and other things after returning to the country.
"Everyone knows the relationship I've shared with my family, how happy I was. And it's not as if I'm the only one who knows how my relationship with my wife is, even in South Africa she demanded to go shopping and I took her even though I was with the selectors at that time," Shami told ANI, as quoted by the Times Now.
"Everything was fine. Even after returning we went shopping, we bought jewelry. We celebrated Holi. I don't know what has happened suddenly. I'll let you all know as soon as I find out."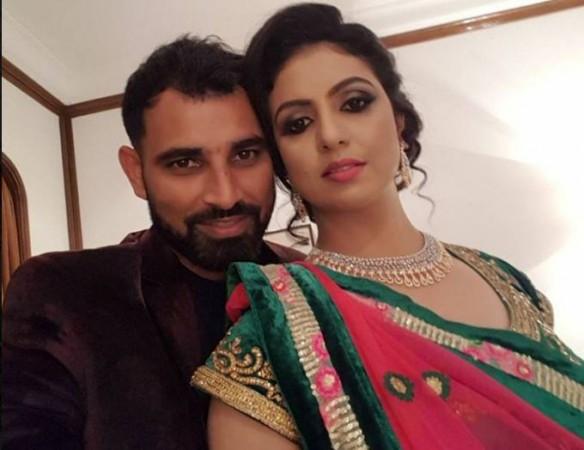 Shami has labeled Jahan's allegations as baseless and stressed it is a "well thought out controversy" against the Amroha-born bowler. He has also vowed to stand by his wife despite her latest developments.
"All these accusations made against me are baseless. They have no meaning. She said that this has been happening for five years, the fact is that we have been married just for four years," he explained.
"If this (the abuse) has been happening since five years then why did it come out now' Why did it take five years for it to come out' According to me, this is a well thought out conspiracy against me. I want to remain just as normal as you've always seen me.
"On Holi and every other festival, I've been with my family. Spent time with my daughter and wife. Even after my wife was trolled so much in the past I stood by her. And I would like to stand by her today as well."
Meanwhile, the Board of Control for Cricket India (BCCI) has decided to withhold Shami's name from the list of centrally-contracted players for the 2017/18 cricket following a series of allegations from the bowler's wife.