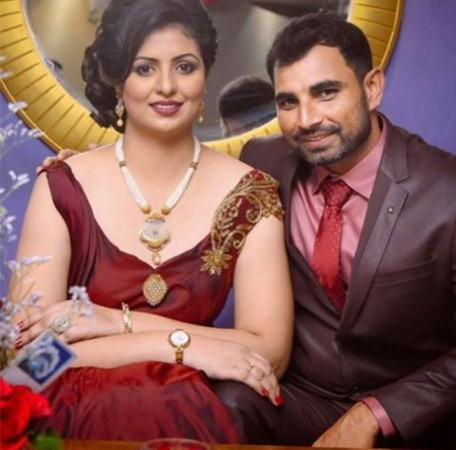 After accusing India pacer Mohammed Shami of cheating on her, his wife Hasin Jahan has now said that he had relations with Pakistani women. Jahan made these explosive revelations on Wednesday after she filed a police complaint against her husband at the Lalbazar police headquarters in Kolkata, in India's West Bengal state.
On March 6, she shared screenshots of Shami's messages and revealed the name and numbers of the women to talk about his illicit affairs. She then met cops in the presence of her lawyers a day after sharing the screenshots. During her three hour visit, she told the police about the issues between her and Shami.
"She came to Lalbazar and met us. She has told us in detail about the trouble between her and her husband but did not lodge any official complaint," Kolkata Police joint commissioner (crime) Praveen Tripathi told The Times of India.
Jahan told TOI that this has been going on for months and he even met a Pakistani woman before returning to India after his South Africa tour.
"This has been going on for several months. I found out that on his way back from South Africa last month he stayed at a hotel in Dubai while the rest of his teammates returned to India. A chat revealed that he was scheduled to meet a girl from Pakistan at the airport. He checked into a hotel on February 18 with the woman. He came back to India the next day," Jahan said.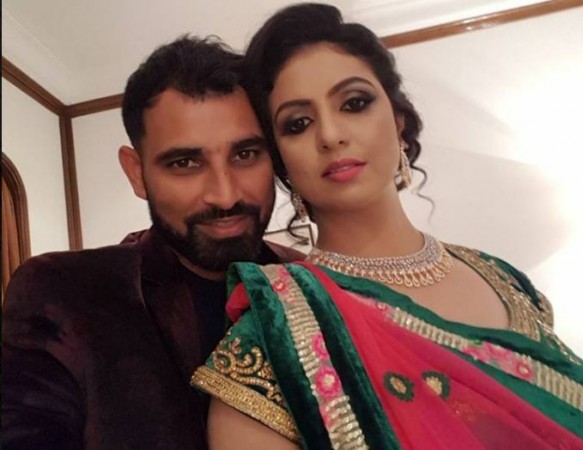 She also added that Shami tortured her and threatened to leave her and marry someone else.
"But I will not let him get away easily. I will not sign on the divorce papers and will expose him and drag him to the court for what he has done to me," Jahan said.
Jahan said that Shami had relations with many women from India, Pakistan, and Dubai. "I confronted him but he threatened me and dared me to do whatever I wanted, saying he was not afraid of anyone. He even said that he had married someone else and would soon leave me and the baby," she revealed.
Meanwhile, Shami has denied all the allegations against him and said that it's lie. "Hi, I'm Mohammad Shami. Ye jitna bhi news hamara personal life ke bare may chal raha hai, ye sab sarasar jhut hai, ye koi bahut bada humare khilap sajish hai or ye mujhe Badnam karne or mera game kharab karne ka kosis ki ja rahi hai. (All the allegations about my personal life are not true and it is big conspiracy against me. It's an attempt to defame me and hurt my game)."