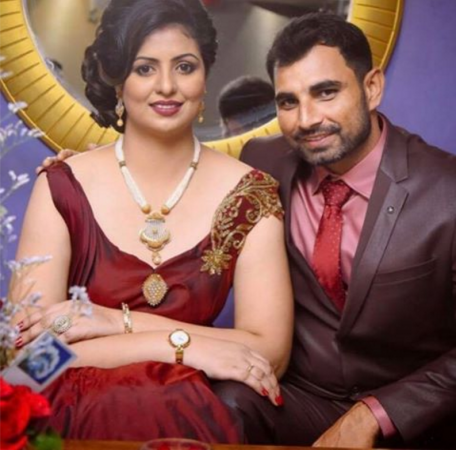 A complaint was submitted against India cricketer Mohammed Shami Friday, March 9, following his wife Hasin Jahan's recent accusations against the cricketer.
"The fact is a letter of complaint has been submitted. But we are yet to confirm whether a case has been lodged or not. We cannot confirm that at this moment," a police official told International Business Times India when asked if there is an FIR launched against Shami.
Meanwhile, ANI said FIR was registered under the following several sections of the IPC against the cricketer and four other on Jahan's complaint.
Notably, Jahan had lodged a complaint with the Kolkata Police headquarters in Lalbazar against the UP-born bowler and his family. She had alleged that Shami and her in-laws had tried to kill her and had been torturing her for two years.
After slapping the accusations of adultery, Shami's wife even accused the right-arm pacer of cheating on his country, suggesting the bowler was involved in match-fixing. Jahan stressed she has a proof of her husband taking money from a Pakistani girl named Alisbah in Dubai following the insistence of England-based Mohammed Bhai.
The Delhi Daredevils bowler believes Jahan has lost her mental stability, which is the reason why his wife has accused him of cheating on her, harassment and even match-fixing.
"I think she (Hasin Jahan) has lost her mental stability. She has to prove all the allegations made against me. If I have tortured her then she needs to prove it," Shami explained.
"I don't know what she is up to. She needs to explain what has changed so much in these few days. She is suddenly leveling all these accusations on me. She is accusing of harassment.
"She is even accusing me of match-fixing. I think she has lost her mental balance or it might be her game plan to sabotage my career. As far as the allegation of compromising my performance while playing for the country is concerned, I would rather die than do something like this."