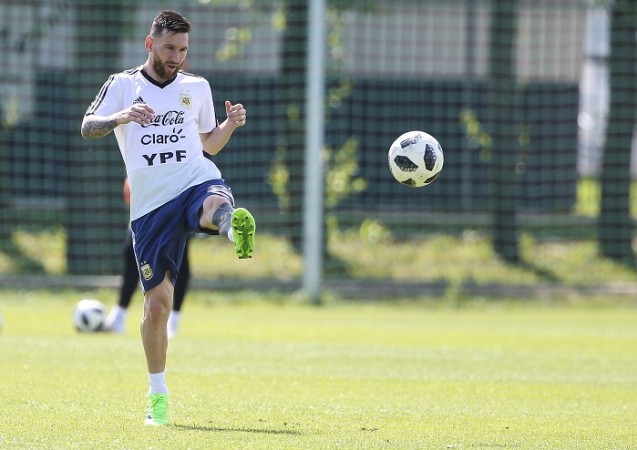 We are at the business end of the Fifa World Cup 2018 now, with the group stages out of the way, and every match a do-or-die for the 16 remaining teams in Russia.
The hosts are one of those 16 teams, with this looking like being one of the most open World Cups in recent memory.
No team have really put out a case of being the clear favourite, and while you feel the usual suspects will somehow find their way into the semifinals, it would also not be a surprise if one or two of the underdogs end up finding themselves in the final stages of this Fifa World Cup 2018.
With eight matches to come over the next four days, here is a look at four matches that you cannot, should not miss.
What a start to the last 16 round of fixtures.
Two teams you would not have been surprised had they met in the final, will now face off in the first stage of the knockout rounds.
France have been good enough, without needing to be spectacular, finishing top of their group. And their reward was a match against Argentina.
Now, considering the way Argentina have played in this Fifa World Cup 2018, France really shouldn't be too wary of the South Americans, but with that man Lionel Messi in the line-up, you just cannot take your eye off the ball, as the Les Bleus will know well.
Spain vs Russia:
This might not look like a mouth-watering match-up on paper – Uruguay vs Portugal, with Cristiano Ronaldo and Luis Suarez locking horns has more immediate appeal – but any game that involves the hosts, requires attention.
Add a Spain side looking to clinch their second World Cup title in three tournaments, you get a potential last 16 match, that could end up being a classic.
Russia were brought down to earth by Uruguay in their final group stage game, but with Spain hardly making a great impression, the hosts will fancy a major upset. Russia will certainly come alive if they do.
More chance for Neymar to fall down grabbing his ankle, when he has got the most minor of touches on his knee, or grabbing his face, when the contact was nowhere near that area, but that aside, this match could end up being the best of the bunch.
Mexico showed they aren't afraid of big opposition, when they battered Germany, while Brazil are picking up momentum at the right moment.
Harry Kane and his England side have been quite impressive going forward so far in this World Cup – not taking into consideration their final group game against Belgium, where Gareth Southgate made too many changes for the team to gel – and it will be interesting to see how much they manage to trouble Colombia.
The South Americans weren't exactly dominant in their group, but they got the job done. Will they manage to do that against England?