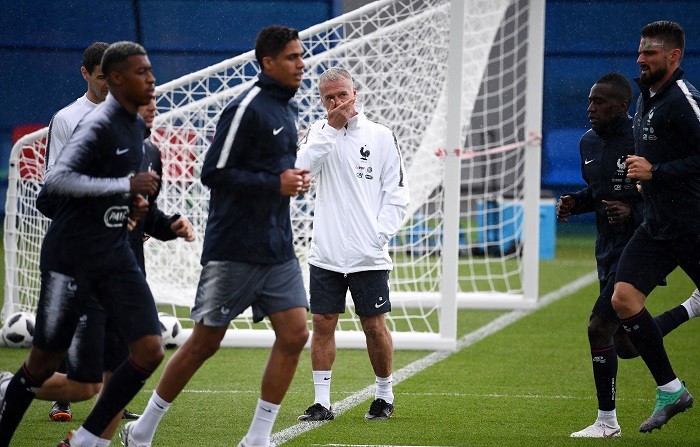 The big mistake one can make while trying to guess which team will win the World Cup is look at the squad, count the number of superstars/big-name stars in it and make a judgement based on that. If it was purely a matter of just which team have the most number of marquee players, then predicting the World Cup winners would have been pretty easy.
However, as history has shown, more often than not, it is the team that gels, plays to a plan and hold their nerve in the tense moments that end up lifting that glinting golden trophy.
With France, going into this World Cup, you can be forgiven for thinking they have the best chance to lift the title, considering they are have an experienced goalkeeper, composed defenders, strong midfielders and a wonderfully-talented attack.
However, much will depend on how Didier Deschamps gets them functioning as a unit. While they reached the Euro 2016 final on home soil with much of the same squad – there are a few tweaks and exciting additions for this World Cup – they never quite convinced, which is why a limited side like Portugal could beat them on that night.
Deschamps, as good a player as he was, hasn't quite got the Midas touch when it has come to managing, and you feel, if anything is holding France back, it is that perfect head coach for this near-perfect-looking team.
It should be, it really should be, comfortable for a team that has Hugo Lloris – even this sometimes error prone version – in goal, Samuel Umtiti and Raphael Varane, of Barcelona and Real Madrid respectively, in defence, Paul Pogba and N'Golo Kante in midfield and Antoine Griezmann and Kylian Mbappe in attack to reach the final stages of the competition. With that kind of talent, a minimum of a semifinal should be mandatory, but the key will be getting this group playing together, to a plan, being tactically astute and most crucially figuring out a way to handle the pressure situations.
France, who find themselves in Group C with Australia, Peru and Denmark, kick-off their title hopes against Australia on Saturday, 16 June.
IBTimes, India has compiled a list of the five players crucial to France's fortunes at the 2018 Fifa World Cup in Russia. Check the list out below.
Raphael Varane:
With Laurent Koscielny out through injury, France need a leader at the heart of their defence, and that is where Varane comes in. The centre-back has grown in stature over the years, and while he might not be the most vocal of players, his cool, calm and collectedness might just be what France need at the back.
N'Golo Kante
What a midfielder he is. Can do everything – he is actually an underrated passer and carrier of the ball – but his key job will be to mop up everything and just move the ball along to the more creative talents in that France squad.
Paul Pogba:
So far in his career, Pogba has been more hype than substance. However, the Manchester United midfielder has put in quite a few delightful performances for France in the past, with Deschamps' preference of playing three in midfield suiting his style. This really is the tournament where Pogba needs to show he is much more than just a talent on paper.
Antoine Griezmann:
Was France's best player in Euro 2016, and while there is a bit of a shadow hanging around his club future – Barcelona are really interested in signing the forward from Atletico Madrid – Griezmann has enough experience now to put that to back burner. Griezmann's ability to find space, make runs in behind the defence and score vital goals could be the difference between this being France's tournament and one that they would rather forget.
Kylian Mbappe: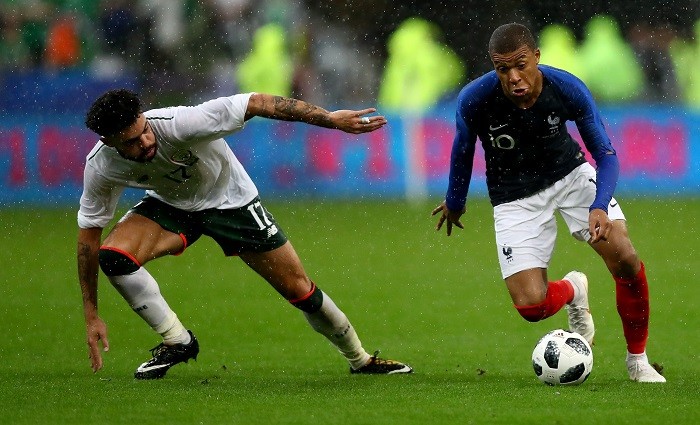 It is crazy that a 19-year-old is already one of France's main players. But such is his talent that if Mbappe finds his feet at the World Cup, the rest of the 31 teams better watch out.
Bonus sixth player: France's bench: Such is the talent Deschamps has that he can call upon the likes of Nabil Fekir, Olivier Giroud, Thomas Lemar, Ousmane Dembele and more, depending on what first XI he has gone with for that match. All of those players are capable of making a telling impact and France's substitutes could end up being just as crucial as the starting XI.