Had Germany not pressed the self-destruct button, we might be here on Thursday, contemplating a Brazil vs Germany last 16 match, with the South Americans given a chance to gain some revenge after the 7-1 mauling they faced at the hands of the Europeans in the World Cup in 2014.
Instead, courtesy Germany's timid exit, Brazil and their fans were able to immerse themselves in a bit of schadenfreude – the German word for revelling in someone else's misery.
Misery it indeed was for Germany, after they utterly and totally failed to show up, basically for the entire Fifa World Cup 2018.
It wasn't just the awful 2-0 defeat to South Korea; they weren't that good in their win over Sweden either, while Mexico really should have topped them by a larger margin in their World Cup opener.
Brazil have also not exactly been the brightest of teams in this Fifa World Cup 2018, but unlike Germany, they have found a way to get the right results. And in the group stages of the tournament, that really what it is all about.
Peaking at the right time is what you want to do in a long tournament, and it looks like Brazil are on their way to doing that.
Their final group game, where a draw would have been enough to send them through to the round of 16, Brazil barely got out of second gear, and yet they managed to beat Serbia – who, on paper, looked like a really strong side, particularly in central midfield – without too much fuss.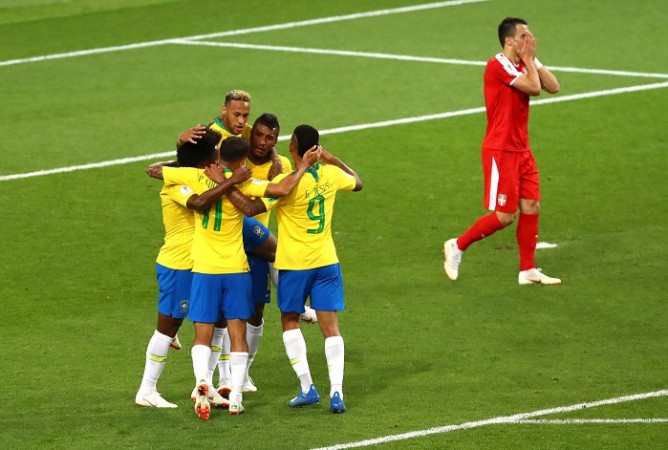 The first goal came from Paulinho, who has found redemption after reinvigorating his career in the Chinese Super League, before returning to Europe by signing for Barcelona, with the second being scored by the man who missed that Germany mauling four years ago through suspension – Thiago Silva.
Neymar, another who wasn't on the pitch in the semifinals of the 2014 Fifa World Cup, this time through injury, was his usual theatrical self, but that was also mingled with some quality, although there were a few missed opportunities there.
Philippe Coutinho was again the most effective for Brazil, setting up the opening goal, by finding a perfectly flighted chipped ball over the top, which Paulinho got to just ahead of the Serbia goalkeeper Vladimir Stojkovic, to poke the ball home.
Serbia, who needed a win to stand a realistic chance of qualification, just could not find their attacking mojo, with Brazil, again, showing why they have such a strong defensive record under Tite.
This Brazil side might not thrill – they have some individual players capable of magic – all the time, but they are effective, and how Germany would have taken a dose of effectiveness, had they been given an opportunity.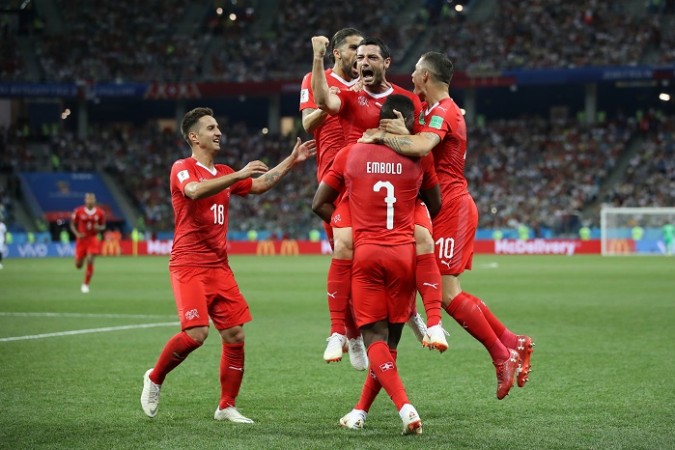 Joining Brazil in the last 16 from Group E are Switzerland, who made heavy weather of their match against Costa Rica, but did enough to push through.
After Blerim Dzemaili thumped home the opener for Switzerland in the first half, you felt they might run away with it, but Costa Rica fought back through Kendall Waston early in the second half.
Two more goals were scored in the final moments of the game, with Josip Drmic's strike cancelled out by a Yann Sommer own goal, which meant Costa Rica would head back home with at least a point to their kitty.
Brazil now play Mexico in the round of 16, with Switzerland facing off against Sweden.