Three of the last four World Cups, the defending champions have seen their dreams of a stirring title defence end in the group stages, with France, in 2002, Italy, in 2010, and Spain, four years ago, all taking that flight back home before their tournament even really started.
Add Germany to that list.
The 2014 winners, and emphatic winners too they were, have been knocked out of the Fifa World Cup 2018 thanks to a combination of nothing football and a spirited South Korea side, who finished the game 2-0 winners.
It was coming too, this exit, after Germany started their World Cup title defence in disastrous circumstances, losing to Mexico, before, just about, courtesy a last-minute smash, edging Sweden in their second group game last week.
You hoped that win would give Germany the momentum they need to go and just get the job done against South Korea; after all, Germany are all about efficiency.
Instead, they huffed and puffed and huffed and puffed some more, but rarely threatened to blow the house down, with the South Korean goalkeeper Jo Hyeon-woo having to make a couple of really good saves, but not too many more than that.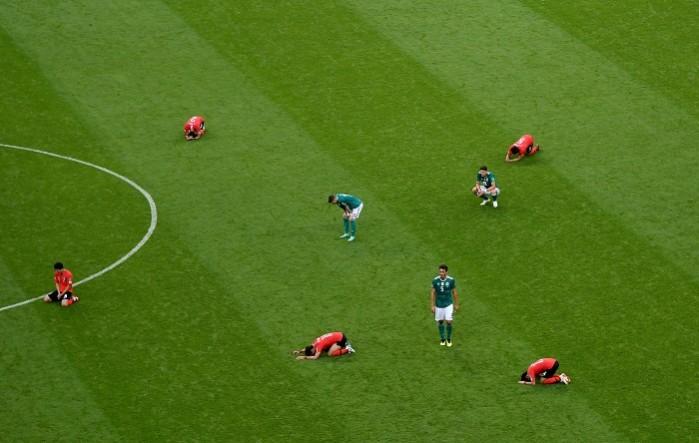 There were plenty of blocks applied by a resilient South Korea defence too, but that was also down to Germany's attack lacking pace.
Mesut Ozil's passed didn't do the trick often enough, Toni Kroos couldn't muster up one more moment of magic, while the likes of Timo Werner, Marco Reus, Thomas Muller, Mario Gomez and Leon Goretzka all failed to find the levels needed to get the job done.
The start of the game was as expected, with Germany having pretty much all of the ball, but their attacks were laboured, with it looking like the defending champions almost expected the goal to come. There was no intensity, no pace in their attacking play, and that made it a lot easier than it should have been for South Korea to defend.
Yes, South Korea rode their luck at times, but the defending for the majority of the 90 minutes, while good, should have been a lot more difficult.
The key chances missed by Germany were from Goretzka, Werner and Mats Hummels.
Goretzka saw his free header well saved by Jo, while Werner really should have at least hit the target after a beautiful bit of play from Ozil – all too rare that.
Then, with the minutes winding down in the second half, and the desperation metres hitting alarming levels, Hummels was given the opportunity to be the hero, with Ozil again providing the perfect cross. However, the Bayern Munich defender completely missed his header from six yards, with the ball striking his shoulder and looping out of play harmlessly.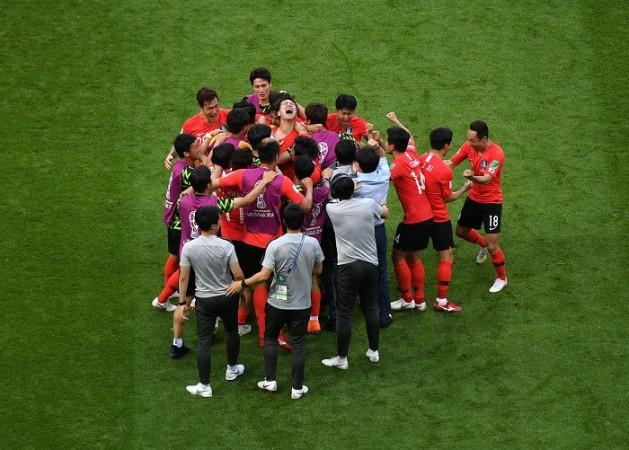 And then came the dagger – a South Korea corner, some unbelievably awful defending from Germany and a prod into the net from close-range by a gleeful Kim Young-gwon.
A few minutes later, with Manuel Neuer thinking he is Pele, dribbling around in the South Korean half, Son Heung-min had the simplest task of rolling the ball into an empty net and twisting that knife into Germany further.
That pretty much summed up Germany's performance – just not there in spirt, they might as well have been zombies, wandering around aimlessly.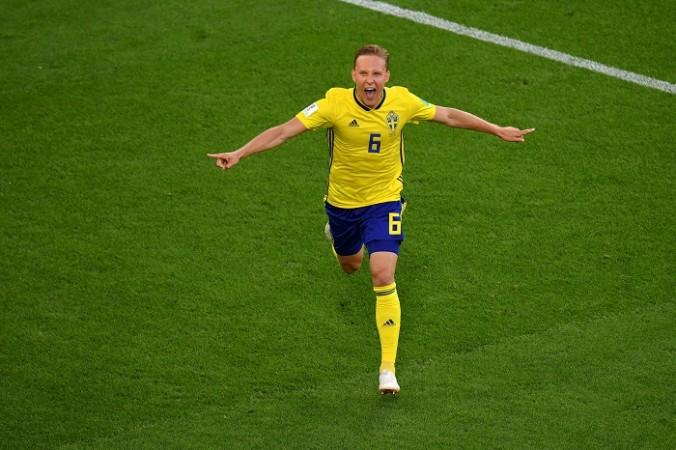 All the quality came in the other game from Sweden, with the Scandinavians, who were stunned by the Germans in the last game, smashing Mexico 3-0 to make sure they would not only qualify for the last 16, but top Group F as well.
Mexico were lucky in the end, because had Germany turned up against South Korea, they would have been the ones taking an early flight home.
However, Germany didn't – and that 2-0 loss also meant they finished bottom of their group for the first time ever in a World Cup – and the curse of the defending champions remains very much alive and kicking.