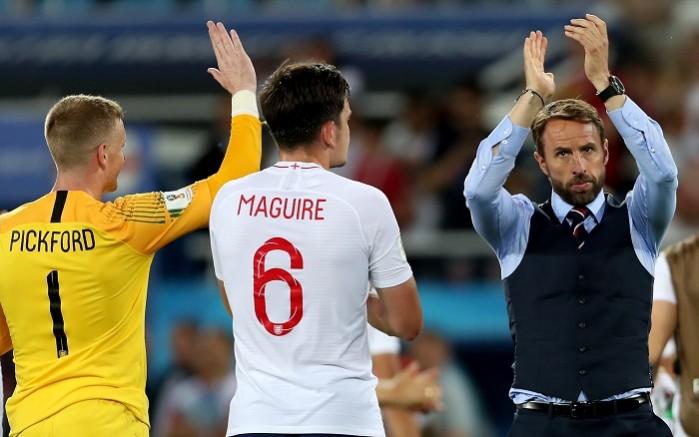 There was a competition between England and Belgium – two teams that had already qualified to the knockout rounds of the Fifa World Cup 2018, before their final Group G match even started, on Thursday – but it wasn't necessarily on the pitch, with both managers looking to see who can make more changes to their starting XI.
In the end, Roberto Martinez beat Gareth Southgate by a hair, by making one more change than his counterpart, with Belgium bringing out nine new players to their starting XI, while England could only manage eight.
Maybe, that extra change did the trick, with one of the men that came in – Adnan Januzaj – scoring the winner for Belgium in a 1-0 win over England.
The goal was a brilliant one, with Januzaj, the former Manchester United player, twisting and turning Danny Rose, before cutting in and curling a beautiful shot past Jordan Pickford six minutes into the second half.
That moment of individual brilliance was the only real bright spot in an otherwise disappointing game, with all those changes, inevitably, affecting the cohesion of both sides.
The two teams will, no doubt, bring their strongest lineups back for the last 16 matches – Belgium will play Japan, while England face a trickier opponent in Colombia – and England will have to move on from their first defeat of the Fifa World Cup 2018 and hope it does not have an adverse effect on their form and confidence. Especially considering England suffered at the hands of Iceland in the Euro 2016 knockouts, after Roy Hodgson, the England manager for that tournament, made a raft of changes to his line-up for the final group game.
"This was a game we wanted to win but the knockout is the biggest game in a decade for us and we had to make sure our key players were preserved," Southgate said. "You have to look at the bigger picture sometimes and make decisions which, in some quarters, might be criticised.
"But everyone understands – in the dressing room and in the group – what we're trying to do.
"With respect, in the Euros I think we were only ahead for a few minutes of any of the games. Here we've played extremely well. We've played well in the games leading into and at the tournament, and I don't think we've played poorly at all (against Belgium)."

While changes were expected, the initial feeling was Southgate would start with Harry Kane and then take him off at half-time, with the striker keen to cement his top spot in the race for the Golden Boot. Kane leads the charts at the moment with five goals, one ahead of Romelu Lukaku, who also didn't play Belgium on Thursday, and Cristiano Ronaldo.
However, Southgate felt risking Kane was not one worth taking, especially considering just how important he is to England's hopes.
"If we'd put Harry on for 10 minutes and someone had raked his ankle, that would have been ridiculous. The knockout game is the important one.
"Of course we have a responsibility to the supporters, and the support in the stadium was absolutely outstanding tonight. The support and encouragement from home has been brilliant. But when you're a leader and a manager, you have to make decisions which are right for your group to achieve the primary objective.
"Sometimes you have to make decisions for the bigger picture."
England have impressed so far in this tournament, albeit while playing limited opposition in their first two games. And while Colombia managed to finish top of Group H, they were far from impressive.
Put on an attacking performance similar to the one against Panama, who left the tournament without a point after going down 2-1 to Tunisia, and they will have a really good chance of going into the quarterfinals.