January 9, 2017 marks an historic day for Apple, as on this day, exactly ten years ago, the company's then eccentric CEO, Steve Jobs, took the wraps off the iPhone (1stGen).
The new product took the mobile telecommunication standards to a whole new level and the disruption had a such huge impact, it dramatically reversed mobile business leaders --- BlackBerry, Nokia and, to some extent Motorola, to play the catch-up game in a very short span of time.
Now, as Apple celebrates ten years of the first iPhone launch, the journey seems to have come a full circle for the company, as it has reached the point zero again and is in dire need of game changing innovation to re-invigorate its devices' sales. For instance, Apple iPhone's last three iterations—iPhone 6, 6S and 7 series hardly had any change in terms of the looks, the company just incorporated incremental hardware such as bigger battery, increase in RAM, storage capacity and an additional tele-photo camera (only in iPhone 7 Plus).
Also read: Make in India: Apple to pitch for tax sops on iPhone assembling plant in Bengaluru, India
In 2017, Apple made a "courageous" decision to ditch 3.5mm audio jack and introduced odd-looking wireless earphones—'AirPods'. It immediately became a butt of joke on social media platforms, but as critics review hit internet about its incredible capability, it died down eventually.
In a recent interview Tim Cook, CEO, Apple, claimed that the response from the public has been overwhelming, but failed to divulge the sales figure.
Having said that, Apple iPhone series, lately especially the past three years, have been very uninspiring and we have the proof to see. Apple iPhone sales drastically slowed down in the past several quarters.
Rivals know it and are upping the ante and it's high time Apple pull up its socks and do some serious thinking or else risk getting booted off the market.
Yes, rival BlackBerry is just one smartphone (DTEK70 aka Mercury) launch (in MWC 2017) away from completely transferring its mobile hardware business to China's TCL.
But, Motorola, now owned by Lenovo, is steadily gaining ground and Nokia in partnership with HMD Global Oy made official comeback in to the smartphone arena on January 8, 2017, after two years of hiatus. Its first Android-powered Nokia 6 looks promising and this just the first of many phones to be launched this year.
Also read: Metal-clad Nokia 6 Android phone officially launched and it's awesome; price, features and everything you need to know
Arch-rival Samsung had a fair bit of bad luck with its Galaxy Note7 sale suspension over overheating (& explosions). But, going by recent reports, Samsung seems to have got over the humiliation and is hard at work on upcoming Galaxy S8.
Read more: Samsung Galaxy S8 round-up
Besides the Galaxy S8, Samsung is working on secret phone Galaxy X with fully bendable display to take on Apple's upcoming iPhone 8 series.
Read more: Samsung set to unveil foldable flagship Galaxy X to take on Apple iPhone 8 series
Further, Chinese emerging companies Huawei, Xiaomi, Vivo and Oppo seem to be the biggest threat to Apple. Almost all the four firms have gained huge growth in sales in the past few years.
In the recently concluded international Consumer Electronics Show (CES) 2017, Huawei, in a bid to increase its footprint in the US, Apple's home market, confirmed to launch Artificial Intelligence (AI)-based Amazon Alexa-powered flagship phone Mate 9 this week and also in talks with Google to make Project Tango AR-phone with 3D imaging capabilities.
Read more: Huawei to launch Mate 9 with Amazon Alexa to take on Google Assistant and Apple Siri in US
Read more: Huawei to launch Google's Project Tango AR-phone with 3D imaging; what we know so far
Besides Huawei, Samsung and Nokia, Apple is expected to face heat from Microsoft, as well. Redmond-based company's CEO Satya Nadella, though claiming to be more focused on software service and cloud storage business, is playing cards very close to his chest and is actually working on an ambitious mobile phone project. If all things fall in place, Microsoft intends to unveil proprietary Surface phone series later this year.
Read more: Microsoft Surface phone images leaked online; key design language, camera details revealed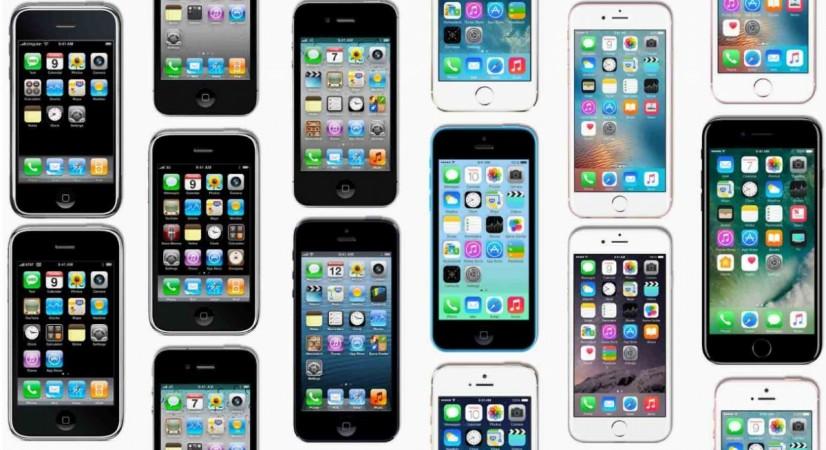 Will Apple's 10 anniversary mobile (aka iPhone 8) series be a game changer?
As Apple marks the tenth anniversary of the first iPhone launch, it is under huge pressure to deliver a good device with innovative features, to match expectation of the fans and critics or else risk facing Dodo's fate.
Tim Cook, in his press note on Apple's iconic day, has assured fans that the company is striving hard to make the best smartphone with gaming changing innovation and hopefully replicate the success, it tasted during the first generation iPhone launch.
"iPhone is an essential part of our customers' lives, and today more than ever it is redefining the way we communicate, entertain, work and live," said Tim Cook, Apple's CEO, said in a statement.
"iPhone set the standard for mobile computing in its first decade and we are just getting started. The best is yet to come," Cook added.
Read more: Apple iPhone 8 round-up