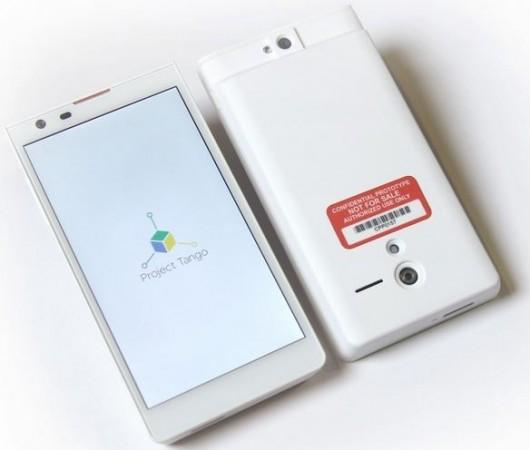 Taiwanese technology major Asus unveiled the second-generation Google Project Tango phone, dubbed Zenfone AR, at the ongoing international Consumer Electronics Show (CES) 2017. Now, another Chinese telecommunication behemoth has shown interest in making a similar phone with Augmented Reality (AR) capability.
Huawei told Android Authority at Las Vegas event that the company has plans to collaborate with Google to launch Project Tango in near future. As of now, there is no word on hardware specifications of the Huawei's device, but it is expected to be a top-end phone with latest and powerful components.
Also read: CES 2017: Asus unveils Project Tango-enabled Zenfone AR and camera-centric Zenfone 3 Zoom; all you need to know
What's so special about Project Tango-enabled phone?
For the uninitiated, Google engineers took more than three years to turn Project Tango into reality. It was basically developed for AR gaming and architectural design purposes, and upon understanding the phone's potential, engineers tried to explore more areas and found that it can be employed for mapping and navigation in underground tunnels especially during exploring uncharted caves as well as sunken ships.
As of now, besides gaming, immerse e-commerce experience has become huge hit in the market. Lenovo, which launched Google's first commercial Project Tango-phone Phab 2 Pro in November 2016, collaborated with popular retailer Wayfair, to offer a 3D-shopping experience.
For instance, Wayfair's in-house AR app allows shoppers to visualise furniture and décor in their homes at scale before making a purchase, tackling one of the largest barriers to online shopping -- the inability to get a good sense for a product's aesthetic and how it would fit in.
With AR technology, WayfairView app users can select furniture from an extensive 3-D catalogue, and virtually preview items in any of their rooms through the lens of a Lenovo Phab 2 Pro smartphone.
Users will also be able to move and rotate products for an accurate rendering of an item's size and aesthetics.
There's more...
Future Google's Project Tango-enabled phones can be utilised as an auto guidance system for visually impaired people, as it can be used to give accurate navigation guidance, when blind people find themselves in uncharted places. For instance, while shopping for groceries, the smartphone can take you directly to the shelf containing the product you are looking for.
We believe Huawei will be able to incorporate this feature to differentiate its future products with rival brands.
Also read: Huawei to launch Mate 9 with Amazon Alexa to take on Google Assistant and Apple Siri in US
Watch this space for latest news on Huawei phones and Google Project Tango products.