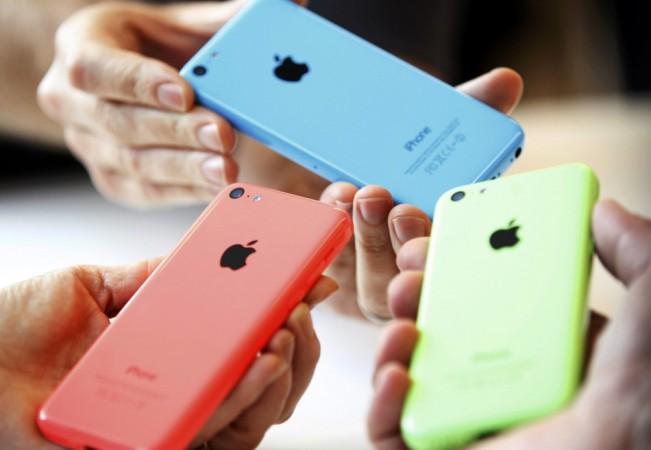 Apple is known to follow a strict design change policy for its iPhones. The Cupertino-based firm used to refresh the design language every alternate year, but in 2016, it released a mediocre iPhone 7 (& 7 Plus) series with minute cosmetic changes. Except the repositioning of the antenna lines and additional camera (only in the 7 Plus), everything else looked identical to the previous two generation devices — iPhone 6 (& 6 Plus) and 6s (6s Plus) series.
As it turns out, Apple deliberately chose not to make much changes in iPhone 7 (& 7 Plus), so that the company, which will be celebrating the 10th anniversary of its first iPhone in 2017, will have something new to offer on the occasion.
Also read: Cyber fraud alert! Delete these 4 apps on your smartphone immediately or risk getting hacked, warns Govt
According to the latest report from The Korea Herald, Apple is in advanced talks with arch rival Samsung to import plastic-based curved OLED (Organic Light Emitting Diode) screens for its new iPhone 8 series. Apple is reportedly asking for about 100 million display units .
This OLED display is of a special kind and is said to be more advanced than the Galaxy S7 edge. While the Samsung device's curved screen extends to the right and the left side of the phone, Apple iPhone 8's screen will be 'edgeless', wherein the display will stretch to all four directions. One might call it 'quadedge' as compared to dual-edge in the S7 series.
It is believed that Apple will sell the iPhone 8 as a standalone flagship model, while the two other models — iPhone 7s and the 7s Plus — will be branded as the official iPhone 7 successors in 2017.
Word on the street is that the iPhone 8 will house LG-made dual-camera with 3D imaging capability and OIS (Optical Image Stabilisation) feature to the telephoto CCM (Compact Camera Module).
Other expected features include 3GB RAM, bigger battery, wireless charging and faster Apple A11 Fusion CPU.
Apple iPhone 8 is expected to cost around $150 to $200 more than the generic iPhone 7s series.
Read more:Apple iPhone 8 rumour round-up
Watch this space for more news on Apple iPhone 8 series.