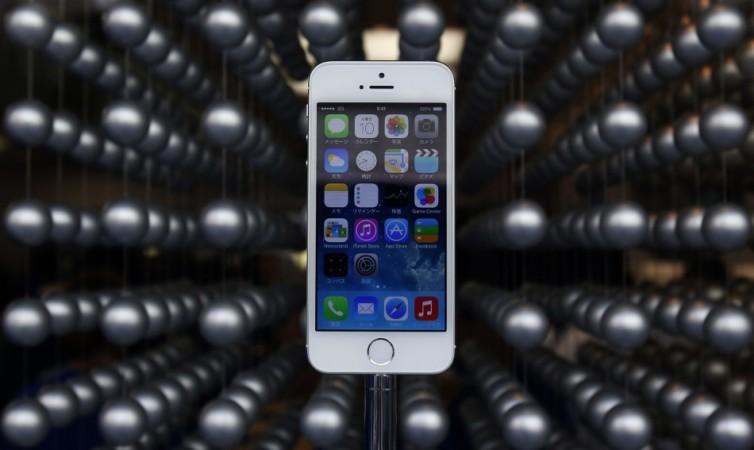 United States Patent and Trademark Office (USPTO) on Tuesday finally granted Apple's long pending "flexible display devices" patent paving for use of this proprietary display technology for commercial purpose.
Apple's new technology makes use of OLED-based screen and this apparently has become a fodder for rumour mills to churn out speculations that this feature might be introduced in next year's iPhone 8 series.
Also read: Apple working on Snapchat's rival smart eye-gear with AR capability; will it be launched with iPhone 8?
However, up on closer observation of the Apple's patent application (SL No: 9,504,170), we come to learn that, in addition to OLED display, Apple makes use of single or multiple metal hinges to fold the screen panels. A similar technique is used to develop the clamshell phones, which was first made famous by Moto flip series way back in mid-2000.
The use metal hinges means Apple might be working a new breed of clamshell iPhone.
The flexible display device printed in Apple's patent application (available with Apple Insider), shows that the company has fully worked out the design for the foldable phone with use of flexible printed circuit boards, where a top panel can hold the light sensors, camera, speaker modules and display controllers.
The bottom portion would be able to accommodate the processor, RAM and battery.
That being said, Apple's clamshell iPhone is unlikely to share the limelight with iPhone 8 in September 2017, as the Cupertino-based company is known to go an extra mile to make the device fully functional without any flaws and be able to offer different than its rivals.
Rivals Samsung and Lenovo too have demoed flexible displays, in particular to smartphone display and wrist watch in the past, but so far, none of them have brought out a commercial model.
So, Apple is likely to take its own time to build a true bendable iPhone.
Latest reports indicate that Apple is committed to launch flat-panel display-based three handsets and among them, one will boast OLED screen.
Read more: Apple iPhone 8 update: iPhone 7 successor tipped to come with more advanced camera hardware