2016 has been very transformative year for technology, especially in the smartphone segment, which witnessed many companies striving to stand out. Instead of incremental internal hardware changes, handset makers now bid on design and bring innovative features to improve the user experience of their loyal patrons, who put hard earned money to buy their product. Some succeeded in their pursuit, while others succumbed to the pressure to meet the deadline.
Here, we have listed top five Android smartphones with game-changing features that made headlines for right and wrong reasons.
Also read: Apple finally comes clean on faulty battery in multiple iPhone models; promises to release iOS software patch
Lenovo Phab 2 Pro: 3D camera with AR ability
Lenovo Phab 2 Pro is Google's commercial Project Tango AR phone. It took more than three years for the engineering team to turn Project Tango into reality.
Google's pet smartphone project is the brainchild of ATAP (Advanced Technology and Projects), a former division of Motorola Mobility. They launched the first prototype in 2014 and was tested on numerous real-life applications, specifically 3D-based GPS navigation system, and augmented reality gaming.
Now, Lenovo Phab 2 Pro AR-phone will offer the immersive e-shopping experience. For instance, Wayfair's in-house AR app allows shoppers to visualise furniture and décor in their homes at scale before making a purchase, tackling one of the largest barriers to online shopping -- the inability to get a good sense for a product's aesthetic, and how large or small the item is.
With AR technology, WayfairView app users can select furniture from an extensive 3-D catalogue and virtually preview items in any of their room through the lens of a Lenovo Phab 2 Pro smartphone.
Users will also be able to move and rotate products for an accurate rendering of an item's size and aesthetics.
Read more: Here's everything you need to know about Google Project Tango AR-phone Lenovo Phab 2 Pro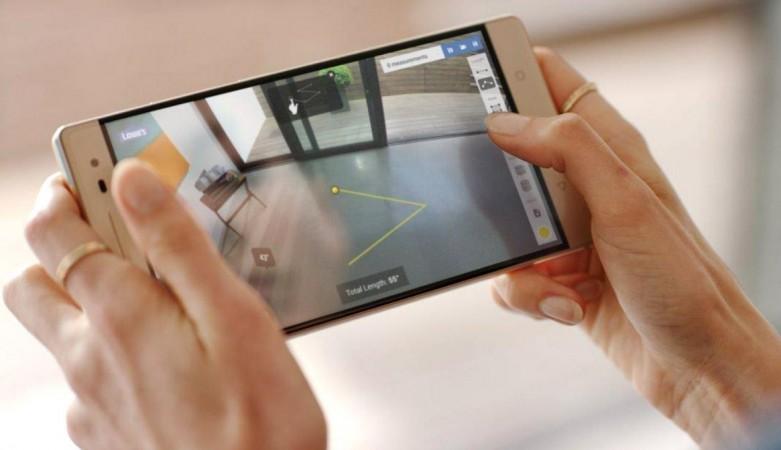 Xiaomi Mi Mix: Innovative Display design
Xiaomi, despite making so many strides in the smartphone business in a very short span of time, often got tagged as China's Apple for imitating Cupertino company's products.
However, things started to change with the launch of Mi 5 series in March and the unveiling of Mi Mix in October, took Xiaomi to a league of its own and rest assured; it can no longer be ridiculed as Apple copy cat.
Xiaomi Mi Mix is developed in collaboration with globally acclaimed designer Philippe Starck. 6.4-inch Xiaomi Mix boasts advanced black display technology, which offers an edgeless viewing experience with 91.3% screen-to-body ratio, no other handset in the market boast this feature.
Another highlight of the Mi Mix is that it boasts ceramic body including the frame and the side buttons. Seamless connectors fuse Mi Mix's body without any external adhesives.
The initial response to the Xiaomi Mi Mix has been really good in China. The Last two flash sale got over within seconds.
Taking note of the public's response to the Mi Mix, Xiaomi rivals like Miezu and ZTE's sub-brand Nubia have commenced working on similar display-based products.


Google Pixel phone series: Intuitive Google Assistant
In October, Google formally forayed into the smartphone business with the launch of the Pixel and Pixel XL. Unlike Nexus series, where Google had only the control over the software, it has full command over both hardware and firmware of the Pixel series.
[Note: HTC was roped in to assemble the Google Pixel phone series, similar to how Apple and Foxconn make iPhones]
Google Pixel phone series come endowed with the most powerful Qualcomm processor, latest Android software and unarguably the best camera in the smartphone market.
But, these are not the Pixel phone series' biggest asset, it's the 'Google Assistant', which is the most intuitive voice-command feature seen in any phone, as it is powered by Google's advanced AI (Artificial Intelligence) algorithm, which is said more superior to Apple's Siri and Microsoft's Cortana.
Owners can interact with their device in two mediums- texting and vocally – with Google Assistant. In layman terms, Pixel series users can communicate with Google Assistant like a normal one-on-one conversation with another person and can continue the conversation as long as they want.
For instance, users can invoke Google Assistant feature just by saying 'OK Google' and ask for direction to a destination, hail an Uber cab on the go, search nearby restaurant, set alarms and do other stuff in different contexts and situations seamlessly by just talking to it.
Google Assistant is also intuitive enough to learn the behaviour of the user over time and improve its service.
The company is planning to add more functionalities including online payment with the release of 'Google Actions' update later this year.
Read more: Google Pixel phone series: X-factor that makes Nexus successor standout among rivals
Moto Z series: Modular design
Early in the year, LG introduced G5 flagship smartphone series with a refreshing design. LG G5's modular concept-based design language allowed the user to detach the lower chin and replace the battery at will. The user just had to press the dock button provided in the left-edge at the bottom edge.
But, LG's shoddy paint-job on the device's cover and low-yielding battery dented the LG G5 appeal among consumers and critics alike.
Then, came the Moto Z series with Moto Mods in August. Initially, many thought it would meet the same fate as LG G5.
But, Moto Mods was pretty different. Unlike LG G5, Moto Z series owners need not have to worry about switching off the device or removing the shell on the back at all, as the magnet-based Moto Mods are a swappable case, which attaches to the smartphone's pogo pin connectors.
This innovative attachable modular structure concept allows users to add an array of value-added portable accessories ranging from ordinary such as battery pack to a cool video projector and camera lens.
Currently, Motorola offers Incipio battery packs, 'SoundBoost' with JBL speaker and a kickstand, a pico projector and a photography-centric Moto Mod accessory Hasselblad True Zoom.
Expectedly, the Moto Z sold like hot cakes around the world. Buoyed by the overwhelming response, the company announced to fund start-ups who come up with more Mods for the Moto Z series. Word on the street is that Moto might launch 12 accessories for the 2017 series model.
Read more: Lenovo sells over 1 million Moto Z units worldwide; innovative Moto Mods concept drives record sales
OnePlus 3: Revolutionary Dash Charge technology and low price-tag
The 2015 model, OnePlus 2 failed to live up to its tag of 'Flagship Killer' and expectedly the company had its work cut out for 2016. To everyone's surprise, OnePlus 3 (& 3T) turned out to be one of the game-changing devices of the year.
It houses top-of-the-line hardware such as Qualcomm Snapdragon 820/821 quad-core processor, 6GB RAM, 64GB/128GB storage and 16MP primary camera.
Another interesting aspect of the OnePlus 3/3T series is its battery. It boasts Dash Charge technology, which can charge the phone from zero to 60 percent within 30 minutes. It is also enough to play more than seven hours of full HD video.
With such features, OnePlus 3 costs less than half of what rival brands charge for their flagship phones.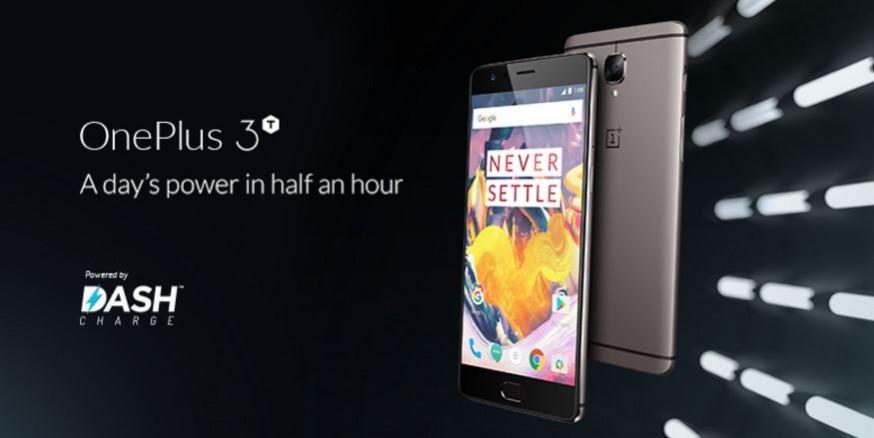 Major debacle of 2016: Samsung Galaxy Note7
Samsung had a really good start early in the year with Galaxy S7 series garnering record sales across the world and just when it had the opportunity to pummel the arch-rival Apple's insipid iPhone 7 series to the ground, lost all the momentum due to the Galaxy Note7 debacle.
Battery defect tarnished Samsung's Galaxy Note7 image, what could have been the best smartphone of the year.
The Galaxy Note7 had every possible feature, including innovative Iris scanner, improved stylus and more to claim the top gadget of the year, but the defective battery undid all the Samsung's hard work.
Though Samsung is yet to finish the investigation over the Galaxy Note7 catching fire, it is widely being reported that Samsung engineers overlooked the design of the device's battery location.
It is said that Galaxy Note7's battery was too thin and the battery docking place was too small and had no space for the cell to expand during charging, thus causing the Galaxy Note7 exploding during charging and also when dropped on the ground.

Now, the attention has shifted to Samsung's 2017 series Galaxy S8 and going by the recent rumours, it might put the Galaxy Note7's debacle behind and emerge out as the best smartphone of the industry.
Samsung recently acquired Viv Labs, co-founded by former Apple employees credited as Siri creators.
The company is planning to incorporate AI-based Viv voice-assistant in the Galaxy S8, which is said to be superior to Google Assistant.
Read more: Samsung buys AI-developer Viv Labs, owned by original Apple Siri creators