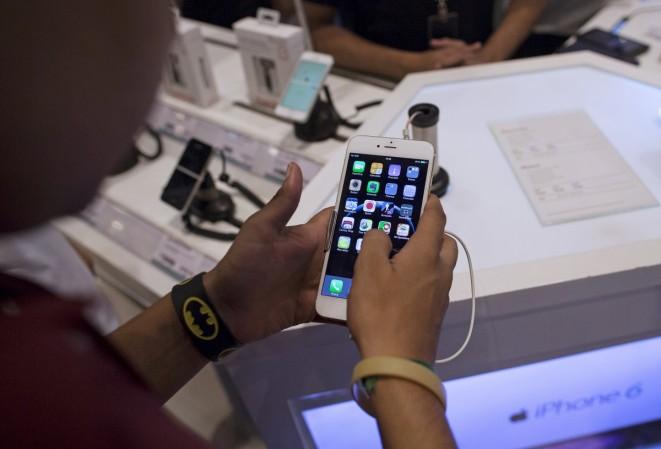 Just a few days ago, news broke that Apple's supply partner Wistron has commenced expanding its mobile assembling plant in Peenya, an industrial hub in west of Bengaluru, to locally produce iPhones April 2017 onwards.
Now, a new report has emerged that Apple Inc. officials are scheduled to hold a formal meeting with an inter-ministerial group consisting commerce, industrial policy and promotion (DIPP), revenue, environment and forest, electronics and information technology (DeITY) on January 25, to seek incentives for setting up domestic manufacturing unit.
Also read: Huawei to launch Mate 9 with Amazon Alexa to take on Google Assistant and Apple Siri in US
As per PTI sources, Apple hopes for local tax breaks, long term custom exemptions and a few other sops.
However, the Indian government is not keen on giving special treatment to Apple, as other smartphone-makers including Huawei, Xiaomi, OnePlus are happy with the current sops offered through 'Make-in-India' initiative's Modified Special Incentive Package Scheme (MSIPS).
MSIPS offers subsidy, reduced local land property tax, and other incentives to manufacturers who set-up their plants at government assigned SEZs (Special Economic Zone).
This is Apple's third attempt to seek special favour from the government. In May, the company had asked finance ministry to alter FDI (Foreign Direct Investment) norms, that requires 30 percent domestic sourcing, to set up single-branded retail store and also sell refurbished iPhones in India. Back then, the government rejected both the requests.
Apple's latest attempt shows how keen the company is in doing business in India, as iPhone sales in developed markets in America, Europe and China have steadily declined in the last few quarters, probably due to the smartphones' reach in these markets have hit the peak. Whereas, in India, more than 60 percent of the population, are on the verge of migrating from feature-phones to touchscreen-based mobiles. India is the world's fastest growing market for smartphones and is expected to overtake the US, as the second biggest smartphone market later this year.
Will iPhone manufacturing in India lead to reduction in price?
It doesn't matter if Apple succeeds in getting additional tax breaks or not in the upcoming inter-ministerial meeting, iPhone price will certainly get slashed, as the government would not impose custom duty (around 12.5 percent on MRP) on locally produced devices. There will be at least around Rs.10,000 to Rs. 12,000 reduction in price. So we believe the iPhone 8 series scheduled to be unveiled later this year will be priced similar to global markets.
Watch this space for latest news on Apple products.