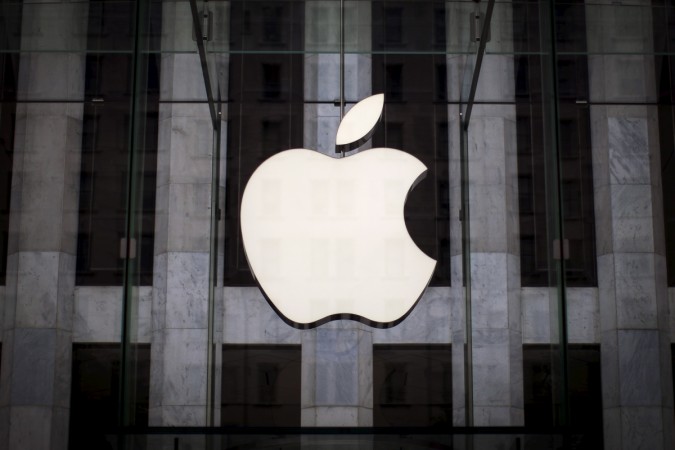 American technology major Apple has reportedly selected Bengaluru to manufacture iPhones for the Indian market.
Apple's OEM (Original Equipment Manufacturer) partner Wistron has commenced building an assembling plant at Peenya, a well developed industrial hub located in the west of Bengaluru. If things go as planned, the company will start manufacturing limited units of iPhones in April 2017, and start full-fledged production by the end of next year, reported The Times of India.
Also read: Apple iPhone 8 to have a dual SIM? Patent filing indicates this just might be true

Giving credence to the reports, Apple India, in its job portal has listed two production related job offers in Bengaluru-- one, iPhone Operations Program Manager (OPM) and a New Product Introduction (NPI) Product Quality Manager.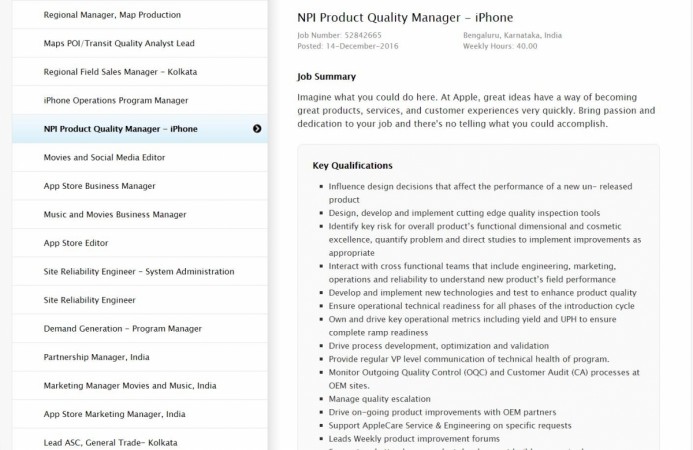 In August, Apple's primary supply partner Foxconn entered into pact with the Maharashtra government to setup a phone manufacturing unit and was believed to be used for making iPhones alone. Now, it has come to light that Foxconn is using the same facility to assemble Xiaomi and OnePlus devices, but there is no sign of iPhone manufacturing yet.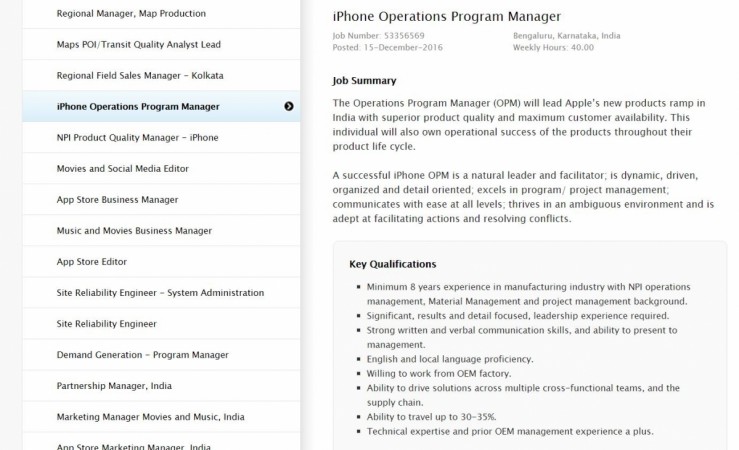 Since the visit of Apple CEO Tim Cook to India in May, the company has shown serious business interest in the Indian market.
During his weeklong visit, Cook inaugurated Map Development Center in Hyderabad and new iOS App Design and Development Accelerator in Bengaluru.
Read more: Apple to set up iOS app design and development accelerator in Bengaluru
Apple officials also had a series of meetings with the central government over setting up of a manufacturing unit and a flagship store.
In the recent round of meetings, Apple has urged the Indian government to provide incentives to manufacture iPhones and also exemption from the requirement to print product information on the devices, as it would alter the device's minimalistic design.
Currently, Apple holds a meagre 2 percent share in the Indian smartphone market and one of the prime reasons for this figure is the iPhone's expensive price due to a high import tax. Currently, around 12.5 percent of import tax is levied on each iPhone sold in India. But the growth in iPhone sales in the recent months has been quite healthy, as rival Samsung's Galaxy Note7 was banned in India after instances of the phone exploding in different parts of the world were reported.
If iPhone is manufactured locally, Apple will get tax breaks and pass on the benefits to the people by reducing the cost of the devices.
Time seems ripe for Apple to start making phones in India, touted as the world's fastest growing smartphone market. It is poised to overtake US as second biggest mobile business market next year.
Watch this space for more news on Apple products.