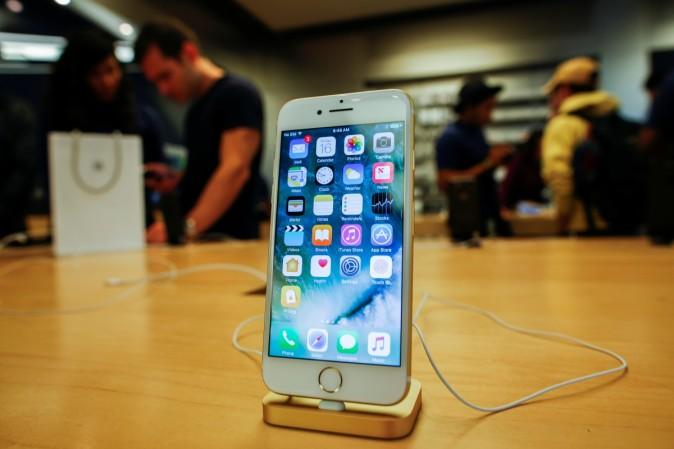 Apple might bring the much awaited dual-SIM capability in the new iPhone in 2017, which also marks the company 10th anniversary of its first ever mobile handset.
The company has filed a couple of patents related to the incorporation of a dual-SIM tray in a phone at the regional United States Patent and Trademark Office (USPTO). Apple has also filed similar patents at the State Intellectual Property Office of China too, Forbes reported.
Also read: Samsung bricks Galaxy Note7 in US; here are 7 top flagship phablet alternatives
As per the patent filed by Li Su, principal architect for cellular software at Apple is named as the inventor. It says a dual-SIM card feature would allow the iPhone to store two phone numbers.
Why is Apple adopting dual-SIM for iPhones now?
The revelation comes at a very crucial juncture for Apple, as it is finding really hard to arrest the fall in iPhone sales. With the US and developed markets reaching its peak in terms of smartphone penetration, India is emerging as the biggest and fastest growing smartphone market almost clocking at more than 15% growth rate every quarter.
Currently, Apple holds a meagre two percent share in the Indian smartphone market. One of the prime reasons for the company's failure is the iPhone's expensive price due to a high import tax. Just a day ago, a report emerged that Apple is contemplating to set up a local manufacturing plant to build iPhones and is already in talks with the Indian government for tax exemption, which would eventually cut down the manufacturing costs and they will be able to pass on the benefits to consumers by selling the device at lower prices.
Apple rivals Samsung, Lenovo (including Moto, formerly known as Motorola) and Xiaomi, among others, have already commenced local production.
Due to import duties imposed on the iPhones, they cost Rs 12,000 to Rs 15,000 more in India, compared to the US and other developed markets.
Also read: Apple iPhone 8 round-up: What we know so far
If Apple does commence local assembling of iPhones, it is certain to bring the cost of the devices down and if they equip the iPhone with dual-SIM tray, it will definitely attract more buyers in India and also in China, as most of the local population uses different SIM for voice call and internet data.
Also read: Apple may 'Make in India', so will iPhones, iPads, Macs get cheaper?
Apart from Apple, all other phone brands in both the countries offer dual-SIM options. So far, Apple has not made any official comments whether it has any plans of using dual SIM slots in future iPhones.
If the Cupertino-based company manages to find space for two SIMs in iPhone 8 (aka iPhone 7s) series, there is no doubt it will be able to celebrate 10th anniversary iPhone launch with blockbuster sales in 2017.
Watch this space for the latest news on Apple iPhones.