After months of rumours of its arrival, Samsung's flexible flagship phone, the Galaxy X, is finally expected to break covers later this year.
The Galaxy X was in news long before the launch of the Galaxy Note7. But after the infamous exit of the latter in October, rumours surrounding the flexible phone also faded into oblivion. Now, the mystery phone is back in news and the latest report indicates that Samsung has commenced work on the Galaxy X. If things go as planned, it will be launched either in the third or the fourth quarter of 2017.
Also read: CES 2017: LG to showcase new line of AI-based Robots to challenge Amazon Alexa and Google Home at Las Vegas event
As of now, there is very little information available on the Galaxy X, other than the fact that it will be fully foldable thanks to Samsung's proprietary hinge support. As per a leaked image of the company's patent file, the device is shown to have a dynamic fulcrum hinge in the middle, similar to Microsoft Surface Book series.


The Galaxy X will also house three types of biometrics sensors capable of recognising Eyes' Iris pattern, fingerprint and also palmprint.
Since the Galaxy X is slated to make a debut in late 2017, we believe Samsung will incorporate the rumoured digital-assistant Bixby, powered by Qualcomm Snapdragon 835 CPU paired with 8GB RAM. Even the flagship Galaxy S8 series is said to come with similar hardware, except the fact that it will have a dual-edge curved screen.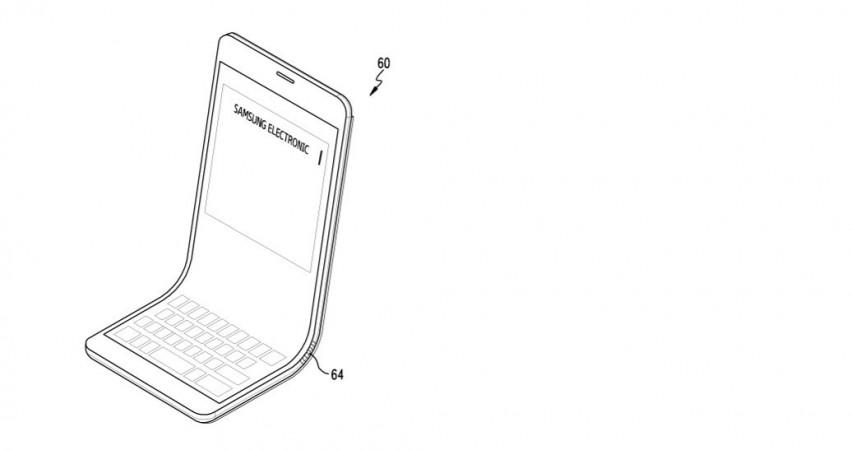 Samsung is also said to have not given up on the Galaxy Note series yet. It is expected to come with powerful hardware and a new design language.
Also read: Samsung buys AI-developer Viv Labs, owned by original Apple Siri creators; Will Galaxy S8 come with AI-assistant?
Samsung is expected to use the innovative Galaxy X and the Note8 series to take on its arch rival Apple's 10th anniversary special iPhone 8 series, It is reported to come with a radically new design language and major hardware upgrade, and is due for launch in September 2017.
Also read:Apple iPhone 8 to have a dual SIM? Patent filing indicates this just might be true
Watch this space for latest news on Samsung Galaxy X, S8 and Note8 series.