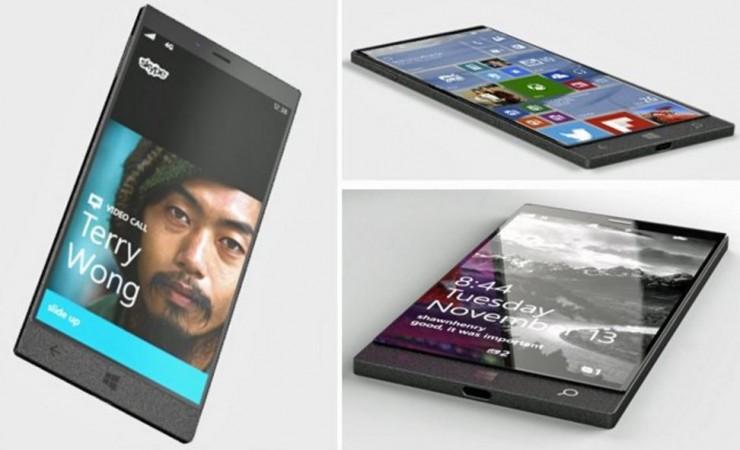 Though Microsoft is maintaining a stoic silence on reports of the Surface phone series, rumours of the device continue to flood the internet. Now, images purported to be of a Microsoft Surface mobile have emerged online revealing key design language and camera details.
As per leaked images (courtesy, Nokia Power User via Weibo), the device features a slim brick-like structure with snow-hued cover on the back with a very large circular camera having Carl Zeiss tag on it and also Microsoft engraving with LED flash.
Also read: Samsung Galaxy A (2017) release date officially revealed; what we know so far
There is a single-grille speaker on both top and the bottom of the phone, and in the middle, just below the module, it features Microsoft's trademark Windows logo (four squares).
On the front, the company has placed Microsoft branding on the top with camera to the left. At the bottom, it houses three capacitive-touchscreen based buttons — back (represented by left key icon), home (with windows logo icon) and recents (represented by lens icon).
On the right side, it feature three keys -- volume up (top), volume down (bottom) and power (center) button and an additional key, which many believe to be the dedicated camera shutter button.
On the top, it houses a lone 3.5mm audio jack and at the bottom it features just a Type-C USB port.
Though the images look authentic, we can't vouch for their veracity as the devices in the picture may be prototypes. Further, Microsoft CEO, Satya Nadella, in late November (2016), claimed that the company didn't want to rush things just to launch a product with top-end specs, instead it wants to take time to develop an "ultimate mobile device" that will blow consumers' minds.
Microsoft is expected to wait until the second half 2017, if not in the first quarter of 2018 to announce the new Surface phone.
Watch this space for latest news on Microsoft Surface phones.