North Korea has canceled its annual "anti-US imperialism" rally, which is viewed as the first attempt from the nation to prove its wilful detente. It comes as a surprise for the rest of the world as the pariah state never skipped to conduct the rally, which marked the commemoration of the Korean wars of 1950-53.
North Korea had earlier left no stone unturned to accuse the United States of provoking the Korean War that led to the division of the peninsula. In the war, 16-nations United Nations force dominated by America favored South Korea while it was only China that stood with the Northern counterpart.
Consequently, the North Korean government thus far had used the official media to generate an anti-American propaganda on the day that marked the launch of its mass invasion of South Korea.
But looks like the North Korean supremo is intent on improving the pariah state's relations with the world's largest superpower since this is the first time since North Korea's inception that the country has canceled the event of June 25.
The Associated Press was the first to report about the cancellation of the event this year.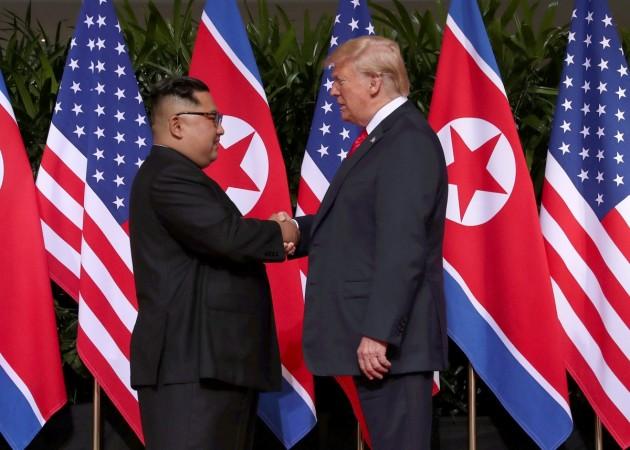 The decision comes after US President Donald Trump and North Korea leader Kim Jong Un met during the Singapore Summit earlier this month. Both the leaders agreed on denuclearization and signed a pact in agreement.
Until the cancellation of the "anti-US imperialism" rally, it was only the American president who expressed his mood of detente by defending Kim on every platform after the summit. Though, America seemed divided on whether to trust North Korea on denuclearization.
However, for a country like North Korea, which has remained quite rigid when it comes to conducting rallies against the United States, the cancellation of an anti-US event is enough a sign to show its seriousness on the denuclearization deal.
"Every year on this day, our army and people row the boat of memories, full of creed and determination to defend the nation," a report in North Korea-run newspaper Rodong Sinmun read. "What surprised the world even more was ... our people's solidarity to annihilate the enemy," the report added, without categorically naming the enemy nation in the report.