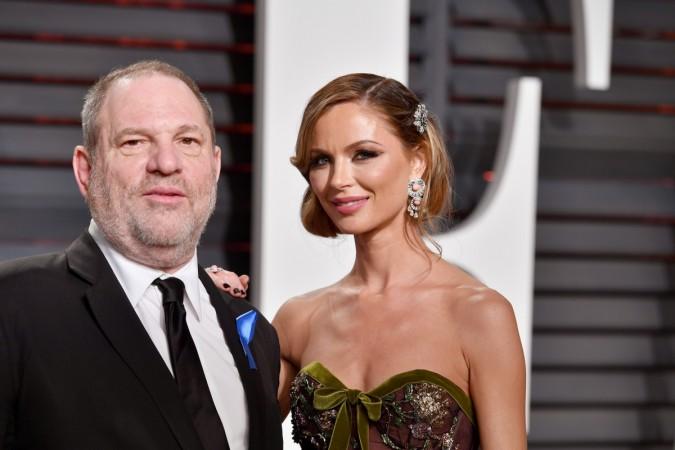 The Weinstein Company's movie Amityville: The Awakening began streaming for free on Google Play two weeks ago and has only grossed a meagre $742 total at 10 locations so far. The outcome is probably a result of the Harvey Weinstein scandal that broke out earlier in October.
Yet experts believe that the upcoming 2018 Oscars will still be all about Weinstein and his disgraceful sexual misconduct over the years, despite the movie mogul having been banned from the academy.
Also read: Harvey Weinstein suing his own company for leaked documents
Even though the Amityville haunted house sequel has a star cast of Bella Thorne, Jennifer Jason Leigh and Cameron Monaghan and was directed by Franck Khalfoun from his own script, the movie failed to create a market impact.
The original movie of the Amityville franchise dates back to 1979 and was based on Jay Anson's book about the haunted house in New York where Ronald DeFeo Jr. had shot all six members of his family because the house had asked him to do so.
The movie had grossed $86 million, and its sequel which starred Ryan Reynolds made a total of $108 million.
This only goes on to stress on the fact that the Weinstein Company chance to redeem its old glory, that is the high esteem it held prior to the scandal, is now a shattered dream.
Catch the trailer of the 2017 release here:
While sources have reported that filmmakers are already snapping ties with the company, speculations about the company is going bankrupt and funds being liquefied are rife too. Weinstein himself has been fired from his own company, even though he has denied all allegations.
But experts still continue to believe that even after 80 women, including Hollywood A-listers, came forward with their allegations of sexual assault against the producer, the Oscars will be all about him.
Talk show host Jimmy Kimmel is set to host the Oscars 2018 and of course, some sly jabs at the disgraced Weinstein are to be expected throughout his monologue. It won't be the only instance of Weinstein being brought up in speeches, post scandal's exposure though.
Earlier this month, James Corden was under a lot of criticism after he cracked jokes on the Harvey Weinstein sex scandal in his speech at the amfAR Gala 2017. Rose McGowan, one of the most vocal victims and accuser of Weinstein, even slammed Corden, calling him a "piglet".
Which makes one wonder whether Kimmel will choose to go ahead with his Weinstein jabs; will it be too soon or would Hollywood be more ready to accept that kind of humour?
Kimmel addressed the issue in an interview with the New York magazine. "It's not really a laughing matter," said the Jimmy Kimmel Live! host about the multitude of rape and sexual harassment allegations that have popped up.
"There'll be a lot of people in that room who maybe have been through experiences with him, and that's not something I want them to relive on the night they get their Oscar," he added, referring to all the top actors whom Weinstein has harassed in the past.
While Kimmel might choose to stay away from the sexual predator, the presence of certain stars relevant to the scandal will be enough to keep Harvey Weinstein's virtual presence felt in the Dolby Theatre.
And that list includes last year's winner, Casey Affleck, who himself has a history of settlement pertaining to sexual assault charges. His brother Ben Affleck too, who recently suffered a backlash for groping Hilarie Burton back in the 90's.
Possible attendance of Angelina Jolie, Gwyneth Paltrow, Kate Winslet and Lupita Nyong'o will serve as reminders to all those who have been targeted by the producer over the years, while insiders chose to be aware, yet act ignorant.
Nominated movies like Battle of the Sexes and Darkest Hour will throw enough light on issues relevant to the scandal too. While the former is about workplace equality for women, the latter has scenes which are similar to the towel exposure stories that Weinstein's victims have mentioned.
So maybe Jimmy Kimmel will reconsider monologues at the expense of the scandal, there's no denying that even after banning him from the Academy, there would be a totally Weinstein free Oscar in 2018.