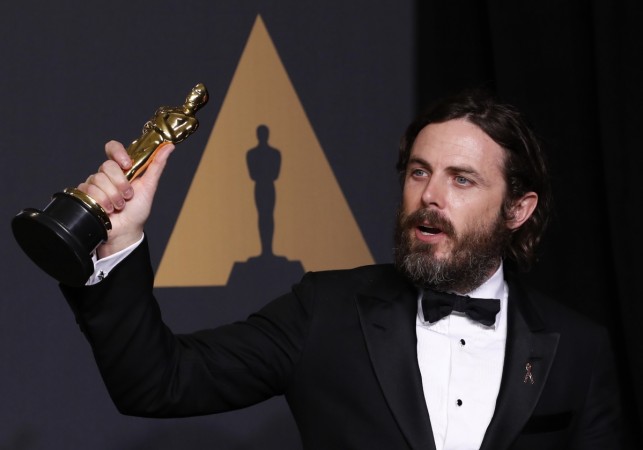 One of the most controversial moments of Oscars 2017 was Casey Affleck winning the Best Actor award for his role in drama film Manchester by the Sea. Immediately after the presenter read his name, Twitter and Instagram were flooded with hateful comments against the Academy for ignoring controversies related to the 41-year-old actor-cum-director.
Read: Here are the embarrassing and controversial moments of the Academy Awards 2017
The tweets ranged from, "Women get fired for reporting sexual harassment and men win awards for committing it," "we live in a world where sexual predators win presidencies and Oscars. Come on 2017" to "Guess I'll just look forward to the day when a male comedian sheds light on #CaseyAffleck's sexual harassment & people actually listen."
Now, Casey Affleck has something to say about the sexual harassment allegations. According to him, there is nothing much he can do about it other than to live life the way he used to.
"[But] I believe that any kind of mistreatment of anyone for any reason is unacceptable and abhorrent, and everyone deserves to be treated with respect in the workplace and anywhere else," Casey Affleck told Boston Globe.
The Manchester by the Sea star even shared his joy of winning the Best Actor award during Oscars 2017 and stated that he is incredibly proud of the fact that Academy honoured him and his mother could be really proud of him.
"I don't know what [the Oscar] means going forward. I don't plan on changing anything about what I've done up to this point. Every once in a while a part like Manchester by the Sea comes along and you get the chance to do it and you just hope, at that moment, you're ready," Casey added.