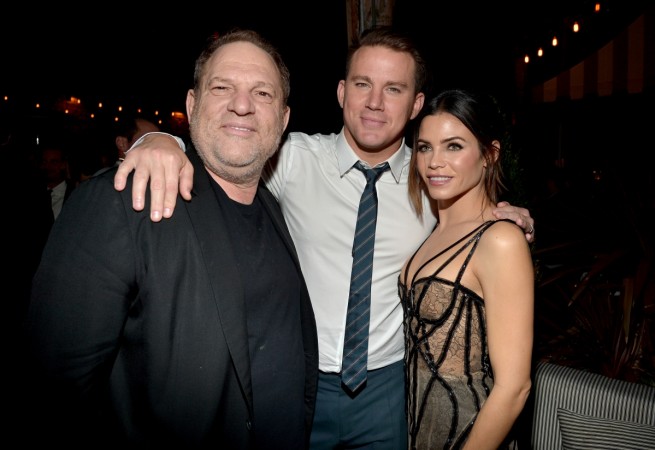 A worldwide storm has shaken the core of the showbiz industry ever since women started coming forward about their allegations regarding the Harvey Weinstein scandal. In the recent updates, actor Channing Tatum has publicly announced that he's ditching his upcoming movie with the Weinstein Company.
Also read: THIS is why Kate Winslet didn't thank 'nasty' Harvey Weinstein at 2009 Oscars
The Step-Up actor and producer of other movies took to Facebook and Twitter to release a statement about his views and opinions, explaining why he's discarding the movie adaptation of "Forgive Me, Leonard Peacock" along with his producing partner Reid Carolin.
The movie's production has been halted. It would have been Channing and Reid's co-directorial debut. But he clearly mentioned cutting all ties with the company, even though they have fired Weinstein from the board.
In the wake of everything that has unfolded, Channing also mentioned that it is the plot of the story that forbids them from going ahead with TWC. Based on Matthew Quick's 2013 novel, the story revolves around a high school student who suffers sexual abuse and as a result, plans to kill his best friend first, and then take his own life too.
Channing posted the following message on his social media, crediting the courage of every woman who has stepped forward ever since the case broke out on October 5.
In more shocking revelations from insiders at The Weinstein Company, sources claimed to People magazine that they always had an idea of Harvey's nature, but never thought that the issue was this severe. Miramax insider Scott Rosenberg took to post on Facebook about what he knew.
Even though the post has now been made private, CNN verified it saying that the screenwriter claimed, "Let's be perfectly clear about one thing: Everybody-f**king-knew. We knew about the man's hunger; his fervor; his appetite. There was nothing secret about this voracious rapacity; like a gluttonous ogre out of the Brothers Grimm. All couched in vague promises of potential movie roles."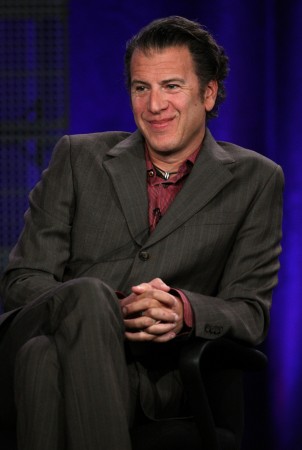 Rosenberg also mentioned multiple big names who were all aware of Weinstein's "odious" behaviour but chose to overlook it all. "Again, maybe we didn't know the degree. The magnitude of the awfulness....but we knew something," his post read. "We were willing to overlook what the Golden Goose was up to, in the murky shadows behind the barn..."
He concluded his post, apologising to all the women who had to suffer. And speaking of the women who personally went through this, Weinstein's wife, Georgina Chapman has also supposedly had some vague perception of what the movie mogul was capable of or putting others through.
A source close to the former couple spilled to People magazine that, "Their relationship started out with the understanding that if you scratch my back, I'll scratch yours." And even though she was aware of his temper and had herself apologized on his behalf multiple times, she didn't know the full extent of things.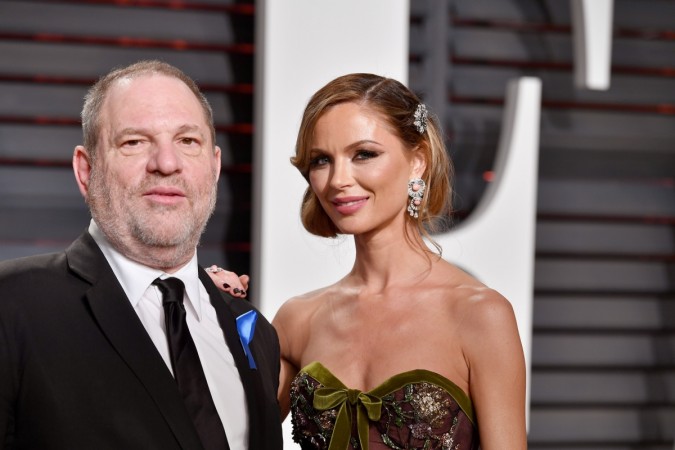 "She would never have stayed married if she'd known," claimed the source. "She was never with Harvey when he behaved like this." This definitely explains her immediate filing for a divorce. The source also adds, "The past week has been a never-ending nightmare for Georgina,"
In an earlier interview with People, Chapman, 41, had said, "My heart breaks for all the women who have suffered." And sources confirmed that as of now, Georgina is trying to "focus all her energy on her two young children to try to protect them from everything that's going on."