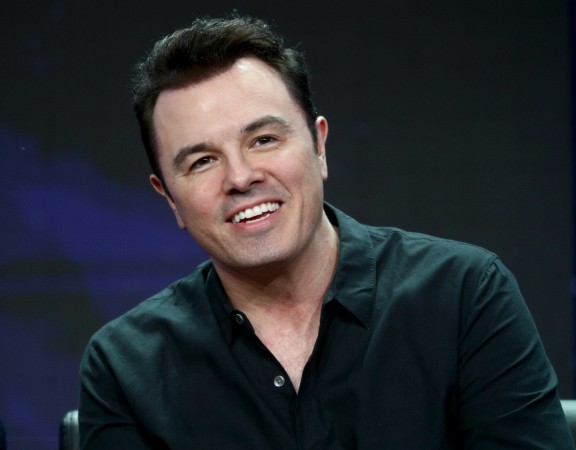 With female celebrities in the showbiz industry coming forward about their sexual harassment experiences with Harvey Weinstein and recently Rose McGowan claiming that the Hollywood producer had raped her, it's no surprise that male stars are speaking up too.
Also read: #WomenBoycottTwitter: Chrissy Teigen, Mark Ruffalo and Kathy Griffin join hands with Rose McGowan
Joining the list is Family Guy creator Seth MacFarlane, who has now brought up his dig at Weinstein back in 2013, while he was presenting an Oscar with Emma stone. MacFarlane took to Twitter to provide followers a heartfelt, emotional explanation behind his joke.
During the event, Seth was presenting the award for the best actress in a supporting role. Post announcing the clips of the actresses nominated, he added "Congratulations you five ladies no longer have to pretend to be attracted to Harvey Weinstein."
The audience cheered and clapped for the dig while Seth had maintained a straight face post cracking the joke. Now, finally after almost half of Hollywood's A-list sorority having raised allegations against the famous producer for sexual assault, Macfarlane offered people a glimpse into the context.
Seth wrote about his friend Jessica Barth, who had confided in him long ago about Weinstein's advances towards her. He applauded her for having come forward about the issue and also cleared doubts that the dig was not made out of fun, but "from a place of loathing and anger."
Here's the clip from the 2013 Oscars.
Barth was also one of the first sixteen actresses to come forward with her allegations in The New Yorker's story that was published on Tuesday. She spoke about Harvey inviting her to his hotel room and as the New Yorker claimed, he demanded a naked massage in bed.
When Jessica proceeded towards the door to leave, Weinstein reportedly slammed her about her weight and claimed she needed to shed it "to compete with Mila Kunis". It didn't stop at that, as he also promised her a meeting with one of his female executives, in an attempt to appease her.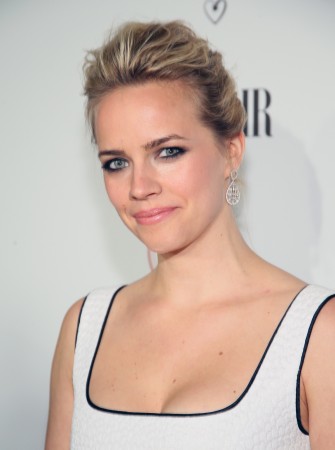 Barth also mentioned to the New Yorker that "He gave me her number, and I walked out and I started bawling." Weinstein's representative might have released statements where he has denied all allegations, but the heavy uprising of the number of women coming forward has definitely not stalled.
Multiple famous actors have also spoken up about the allegations, stating their disgust and in general distaste in what most people are claiming as unfair use of power and position. Seth MacFarlane was only one of them and he wrote this in his Twitter message to followers:
Among other male celebrities, there are:
To be clear what Harvey Weinstein did was a disgusting abuse of power and horrible. I hope we are now seeing the beginning of the end of these abuses.

— Mark Ruffalo (@MarkRuffalo) October 8, 2017
I'm as appalled and repulsed by the Weinstein news as anyone with a beating heart. And forever in awe of the bravery of those who spoke out.

— Lin-Manuel Miranda (@Lin_Manuel) October 10, 2017
He financed the first 14 years of my career - and now I know while I was profiting, others were in terrible pain. It makes me feel ashamed. https://t.co/T0hInW7EqJ

— KevinSmith (@ThatKevinSmith) October 9, 2017