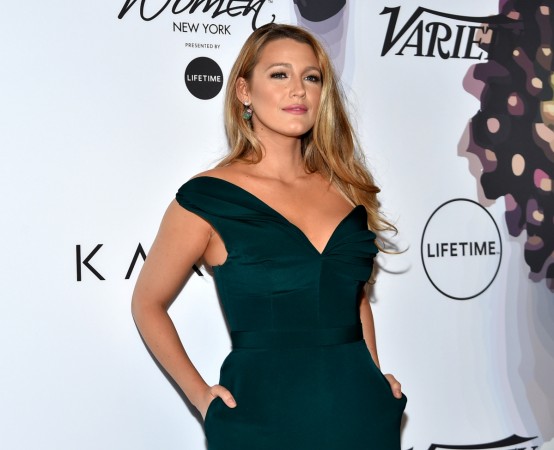 After Angelina Jolie and Gwyneth Paltrow came forward about their experience of alleged sexual harassment by Harvey Weinstein, Blake Lively has joined the list of female celebrities who have suffered the same within the industry.
Even though her allegations were not against Weinstein, the 30-year-old's experience was "terrifying" nonetheless. It was at the hands of a make-up artist who also happened to film her while she was asleep.
Also read: Blake Lively, Ryan Reynolds Welcome First Child
In an interview with Los Angeles Times on Thursday, Blake said, "He was saying things inappropriately, insisting on putting my lipstick on with his finger." She continued saying, "I was sleeping one night on location and I woke up and he was filming me. I was clothed, but it was a very voyeuristic, terrifying thing to do."
The Gossip Girl alum also mentioned that she had told producers about the incidents but no immediate action was taken. Instead, she was approached about another whole different issue about her dog defecating behind a toilet in her dressing room.
The mother of two said that producers had told her, "This is very serious and we can't have this happen again." However, it was only when she took her sexual harassment complaints to a lawyer that a proper investigation was opened up and the makeup artist was removed from the project.
The actions taken don't prevent the man from working in the industry. "Our unit production manager wrote him a letter of recommendation because nobody wanted there to be bad blood," said Blake.
Earlier on Tuesday, Blake had addressed the Harvey Weinstein allegations but not disclosed her own experience. "That was never my experience with Harvey in any way whatsoever, and I think that if people heard these stories... I do believe in humanity enough to think that this wouldn't have just continued," she told The Hollywood Reporter.
She continued, saying: "I never heard any stories like this — I never heard anything specific — but it's devastating to hear. It's important that women are furious right now. It's important that there is an uprising."
"It's important that we don't stand for this and that we don't focus on one or two or three or four stories, it's important that we focus on humanity in general and say, 'That is unacceptable.'"