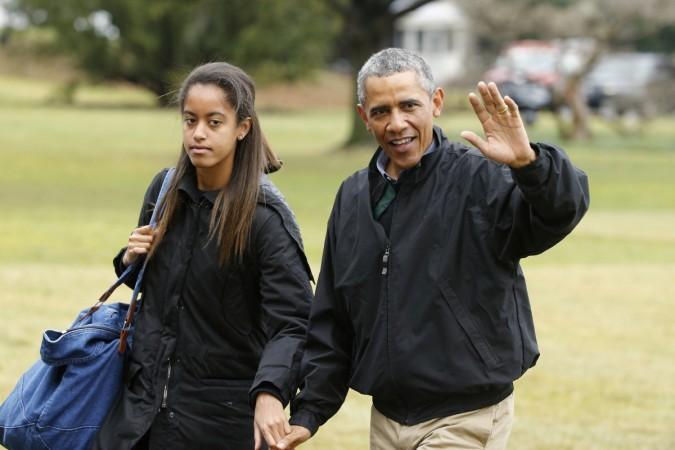 Over the past few days, many actresses have come out in the open to admit that Harvey Weinstein sexually assaulted them at some point of their careers. Right from Angelina Jolie to Gwyneth Paltrow and Brad Pitt, actors from the industry have admitted to have knowing Harvey's acts for long.
As soon as the news broke out, many renowned actors, producers and directors spoke out against his hideous acts. The Obamas also joined Hollywood in voicing out their opinions about the matter. But the question looming in many minds is about Malia Obama's association with Harvey's company.
Also Read: Harvey Weinstein sexual assault scandal: From Angelina Jolie to Mira Sorvino, women who shared their stories
For those of you who are confused about the former first daughter's connection with it, here's a quick recap. Malia spent the last summer interning with Harvey's company before heading to Harvard. She might have dealt with him on a personal basis considering Malia was getting hands on experience working for projects his company undertook.
How did Weinstein behave with her? Numerous sources from the industry confirm that Malia was safe through her entire internship stint in New York and Harvey did not misbehave with the then 18-year-old.
Industry insiders told Page Six that "the film producer was on his best behaviour." The website confirmed that he did not do or say anything inappropriate to her. During her internship, she was asked to read through scripts and picked the best ones to be turned into movies.
Shocked by the turn of events, Barack Obama and Michelle Obama issued a joint statement to share their thoughts.
"Michelle and I have been disgusted by the recent reports of Harvey Weinstein. Any man who demeans and degrades women in such fashion needs to be condemned and held accountable, regardless of wealth or status," the statement read.
"We should celebrate the courage of women who have come forward to tell these painful stories," they added referring to the many actresses and employees who came forward to recount the scaring events with the world. "And we all need to build a culture—including by empowering our girls and teaching our boys decency and respect—so we can make such behavior less prevalent in the future," the statement added.