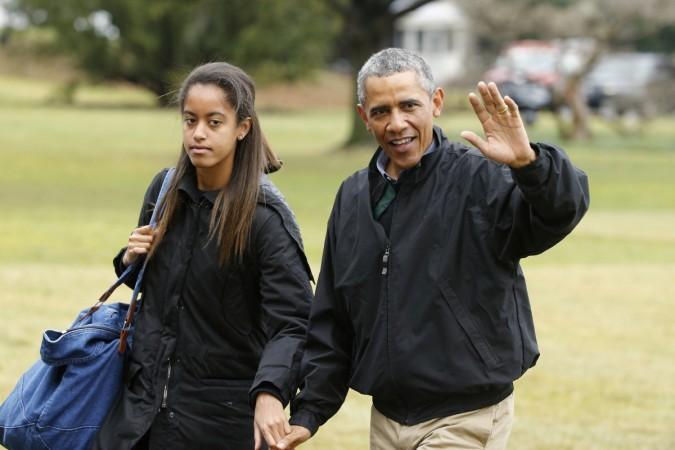 After stunning the world with her amazing internship style statements, Malia Obama returns to teach the world how to kick off your weekend right. The former first daughter and Barack Obama's oldest girl danced her way into the first weekend of August.
Attending the Lollapalooza on Friday night in Chicago, Malia did not give a damn about the world and danced like there was no tomorrow. The 19-year-old was accompanied by her girl squad and they had a great night at the music fest.
Also Read: Malia Obama's internship style statements could give Ivanka Trump a run for her money!
Things got wilder when the soon-to-be Harvard student was caught on camera rolling on the floor as soon as The Killers began performing. Understandably one of her favourite rock bands, TMZ obtained a video of Malia falling on the floor, rolling and head banging on the floor.
In a white t-shirt and light blue jeans, the youngster came prepared to rock the hell out of her weekend.
In the video, Malia's friend is seen throwing herself to the ground while the Obama daughter pretends to play the drums while she matches her moves to the music. The video then sees Malia down on the ground, rolling in the dirty grass and pounding the ground during a guitar riff.
Malia and her friends spent most of their time backstage while The Killers performed and eventually found their place on the ground outside where they went bonkers. The video soon went viral and fans of the Obama family rushed to Malia's defense asking people to let Malia be.
This is not the first time the Obama daughter went frantic on the record. Last year, Malia was seen twerking and having the time of her life during a Mac Miller concert.