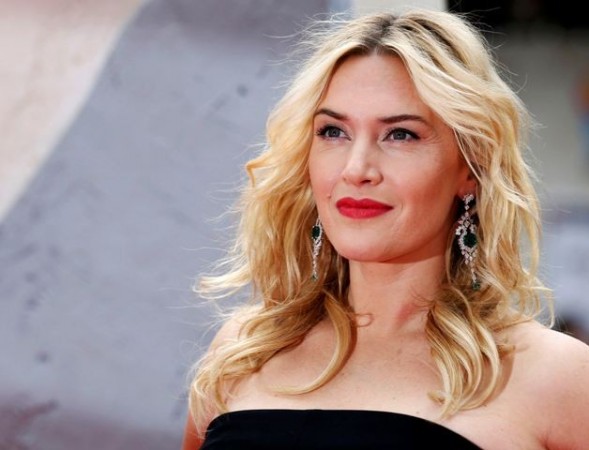 Kate Winslet's iconic Oscar acceptance speech for The Reader, in 2009, is not something easily forgettable. The actress had thanked 19 people by names, one by one, and many others in general. Yet one name that was intentionally squashed away from the list was Harvey Weinstein.
Almost a decade later, the Titanic actress has now spoken up in an interview with the Los Angeles Times, about why she didn't thank the "nasty" Harvey Weinstein in her Oscar acceptance speech, even though the Weinstein Company had financed the movie.
Also read: Meryl Streep refers to Harvey Weinstein sex scandal as 'disgraceful news'
"That was absolutely deliberate," the 42-year-old actress said on Saturday. "It was nothing to do with not being grateful. If people aren't well-behaved, why would I thank him?
"I remember being told. 'Make sure you thank Harvey if you win'," recounted Kate. "And I remember turning around and saying, 'No I won't. No, I won't.' And it was nothing to do with not being grateful. If people aren't well-behaved, why would I thank him?"
And then she continued to say something that a lot of Hollywood A-list actresses who have come forward with allegations, would resonate with. "The fact that I'm never going to have to deal with Harvey Weinstein again as long as I live is one of the best things that's ever happened, and I'm sure the feeling is universal."
Kate proceeds to mention her first movie which was produced by Weinstein. The psychological thriller Heavenly Creatures by Peter Jackson was financed by Miramax, which Harvey ran with his brother Bob. And as per Kate, he would bring it up every single time they met.
"For my whole career, Harvey Weinstein, whenever I've bumped into him, he'd grab my arm and say, 'Don't forget who gave you your first movie.' Like I owe him everything," she spilled. "Then later, with The Reader, same thing: 'I'm gonna get you that Oscar nomination, I'm gonna get you a win, I'm gonna win for you.'"
Her fame and accomplishments didn't change much when it came to Weinstein's behaviour towards her. And now that he has finally been pulled from his reigning throne as a movie mogul, Kate mentions how tough he was to deal with.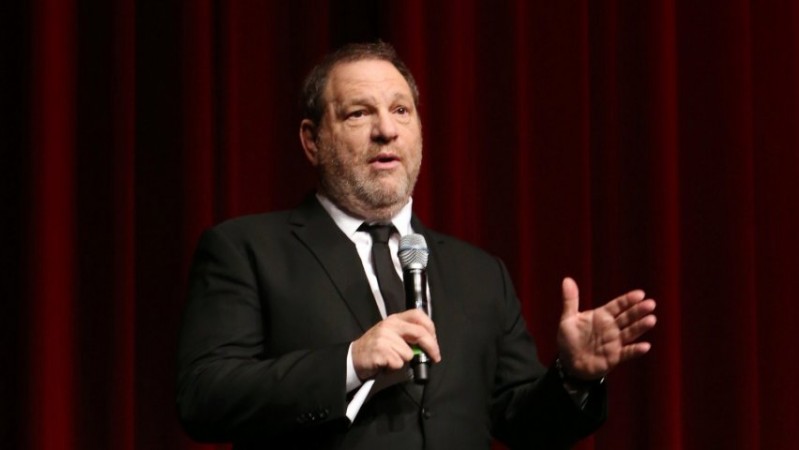 "That's how he operated," she said. "He was bullying and nasty. Going on a business level, he was always very, very hard to deal with—he was rude. He used to call my female agent a [vulgar name for a woman] every time he spoke to her on the telephone."
This and probably a lot more led to the fact that when Kate won the Oscar in 2009, and was given a three-minute span for a speech, she kept it Weinstein free. The time span was a reflection of Kate's "status and power" in Hollywood, as LA Times so rightly says, and she made a conscious effort to thank everyone – friends and family, except him.
The Reader was the last movie Kate had worked on with Weinstein, and she talks about how hard he was to deal with even then. "I ... stand up for myself and I don't pander to what you're supposed to do and what you're not supposed to do. I won't be pushed around or bullied by anyone. I was bullied as a child. Never again. Certainly not by Harvey Weinstein."
Here's the full clip of Kate's acceptance speech:
Kate has been very vocal about her distaste and despise towards Weinstein ever since the allegations against him broke out. She was one of the first people to come forward in solidarity with the courageous women who spoke up.
"These women are victims of crime by a man who was always impossible to deal with," she says. "I hope that Harvey Weinstein absolutely is punished within the fullest extent of the law should that be the case."