The list of victims who have come forward with allegations against Harvey Weinstein just keeps on increasing. Two more women accused the movie mogul of sexual assault and misconduct on Tuesday and now, the company he had co-founded, is facing a rather expensive lawsuit for negligence.
Mimi Haleyi, a production assistant on a Weinstein Company TV show, on Tuesday claimed that she was sexually assaulted by Weinstein back in 2006, in New York. On the same day, actress Dominique Huett sued Weinstein's company for negligence, claiming she was sexually harassed by him in 2010, in Beverly Hills.
Also read: Did Harvey Weinstein pay a whopping £250,000 to his assistant to keep mum on sexual assault?
While it is still not revealed whether Mimi will press criminal or civil charges, Huett has gone on to place the first civil charges against Weinstein, the former chairman, ever since the entire sex scandal broke out on October 5.
Over a news conference alongside attorney Gloria Allred, at the Lotte New York Palace Hotel in Manhattan, Mimi made the allegations. She recounted the incident as an attack that had occurred in Weinstein's apartment in New York.
Mimi was 20 years old then and claimed that after trying to dodge his advances, the producer had forced himself upon her and performed oral sex. She has also mentioned that she said she was menstruating trying to deter him, but he was persistent.
"I was mortified. I was in disbelief and I was disgusted," Mimi said. "I would not have had anyone do that to me even if that person was a romantic partner." She went on to add that she had agreed to remain on positive terms with him because she was interested in pursuing a career in entertainment.
She also mentioned that it wasn't the only time that Weinstein had made such advances on her. Her tales of horror bear resemblances to those of multiple other victims who have stated Weinstein's signature patterns of hotel room invitations where he would expose himself and ask them for massages.
Attorney Allred, who's representing various other women who have come forward with allegations against Weinstein, stated, "It may not be within the statute of limitations, however, it may be relevant information for law enforcement to have as they investigate Mr. Weinstein."
On the other hand, Dominique Huett filed a seven-page complaint to Los Angeles Superior court, where-in she stated that she was lured by Weinstein into his Beverly Hills apartment under the guise of a business meeting.
Weinstein had then proceeded to ask her for a massage and offered to perform oral sex too. "Weinstein persisted and would not take 'no' for an answer," her complaint stated. "[Weinstein Co.] executives, officers and employees had actual knowledge of Weinstein's repeated acts of sexual misconduct with women."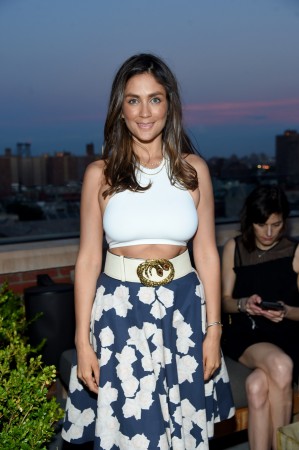 Huett might not have filed criminal charges against Weinstein, but the company's future is at stake as more and more women are coming out to retell their harrowing experiences with the producer. A civil rights investigation has also been launched by the New York Atty. Gen. Eric Schneiderman's office on Monday.
The subpoena issued seeks documents and files related to harassment, complaints and settlements. Insiders of The LA Times have also claimed that filmmakers are distancing themselves from the company and the producers of Paddington 2 are already looking for other distributors in the US.
While bankruptcy or liquidation seems to be a looming prospect, reps for the company have not responded or commented. Harvey Weinstein's spokeswoman still sticks by her claim that, "allegations of non-consensual sex are unequivocally denied" by Weinstein.