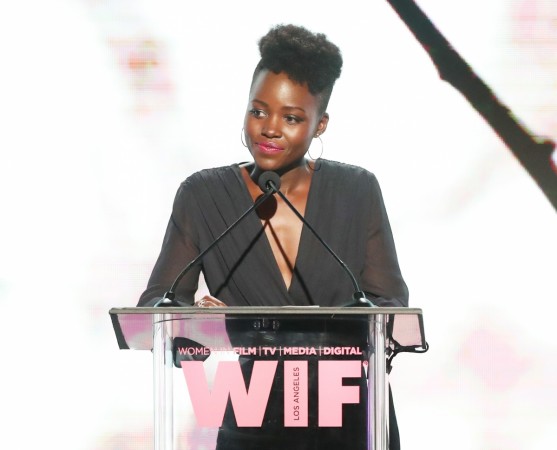 The Harvey Weinstein sexual harassment scandal has set off a multitude of harrowing incidents being exposed as women have come forward to recount their experiences with the producer. And in recent updates, Oscar-winning actress Lupita Nyong'o has joined the list of women to share her account.
In a lengthy op-ed to the New York Times, the actress opened up about Weinstein, from a time before she was famous, and shares how the movie-mogul claimed that her success in the industry would come if she slept with him.
Also read: Harvey Weinstein scandal: Channing Tatum snaps ties and SHOCKING insider revelations
With bold conviction, Lupita talks about the "conspiracy of silence that has allowed this predator to prowl for so many years." This is clear from the fact that Weinstein's representative still sticks to the statement that "allegations of non-consensual sex are unequivocally denied by Weinstein."
Almost 50 women have opened up against Weinstein and he is facing charges of sexual misconduct, harassment and rape. Which only validates Lupita claiming that, "I have felt such a flare of rage that the experience ... was not a unique incident with me, but rather part of a sinister pattern of behaviour."
The incident dates back to 2011 when Lupita met Weinstein for the first time at an awards ceremony in Berlin. She says, "A woman who was a producer herself cautiously advised me to keep Harvey in your corner." She said: "He is a good man to know in the business, but just be careful around him. He can be a bully."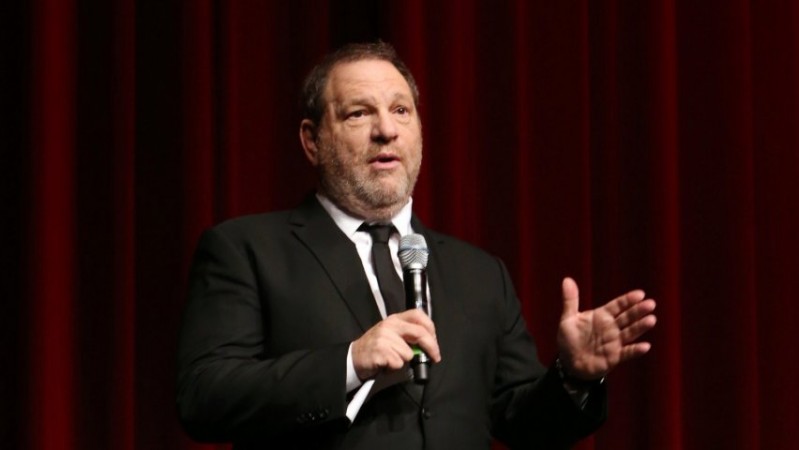 Lupita recalls the lunch she had with him prior to the screening, where Weinstein insisted her to drink alcohol, despite several declination from her side. He also called her "stubborn". Later, at his home, she says that barely 15 minutes into the film, Weinstein practically ordered her out of the room, claiming he had something to show her.
"He insisted I go with him, laying down the law as though I too was one of his children," and so she did. "Harvey led me into a bedroom — his bedroom — and announced that he wanted to give me a massage. I thought he was joking at first. He was not ... I panicked a little and thought quickly to offer to give him one instead: It would allow me to be in control physically, to know exactly where his hands were at all times," she wrote.
"Before long he said he wanted to take off his pants. I told him not to do that and informed him that it would make me extremely uncomfortable," she continued. "He got up anyway to do so and I headed for the door, saying that I was not at all comfortable with that. If we're not going to watch the film, I really should head back to school, I said."
And she eventually managed to leave, fortunately, unlike many other women who fell prey to the man's disgusting pattern. She explains her situation, saying, "I was after all on his premises, and the members of his household, the potential witnesses, were all (strategically, it seems to me now) in a soundproof room."
Yet her smart move wasn't the final escape from the man's difficult behaviour. In order to ensure she hadn't jeopardised her career with that, she went on to invite Weinstein to a production at her school. Harvey accepted the invitation, but cancelled at the last minute, claiming he would "make it up to her."
He did that by inviting her to a Broadway reading of "Finding Neverland." Lupita attended that with two trusted male friends and was later also invited to the New York screening of W.E. This is where she drops the bombs about the man's vile nature. "Let's cut to the chase. I have a private room upstairs where we can have the rest of our meal," Weinstein had told her over dinner.
Her persistent refusal made him call her naive. "You have no idea what you are passing up," he said. "With all due respect, I would not be able to sleep at night if I did what you are asking, so I must pass, I replied." she writes. Weinstein followed it up with, "So, we are done here. You can leave," he said.
Even though at the screening of 12 Years A Slave in 2013, Weinstein had personally apologised to her for treating her so poorly in the past, Lupita writes about her firm resolve to never work with the man in her entire career.
Weinstein was bothersome with his persistence at offering her roles, and as per her own words, "I was so exasperated by the end that I just kept quiet. Harvey finally accepted my position and expressed that he still wanted to work with me at some point. Thank you, I hope so, I lied."