The Harvey Weinstein scandal of sexual harassment is no alien topic to people anymore. Over 40 women – including pretty heavy A-listers from the entertainment industry, specifically Hollywood, have come forward with their harrowing experiences with the movie mogul ever since he was legally slammed with charges.
Also read: Harvey Weinstein in for more trouble as Italian star slams rape charges against movie mogul
A couple of days ago, Oscar-winning actress Lupita Nyong'o opened up about her experience with the producer in an op-ed to The New York Times and now, much shockingly, Harvey seems to have responded to her claims, especially after keeping shut about the rest of the women.
In her letter, Lupita mentioned her encounters with Weinstein which include a movie screening where he had asked her to give him a message. And later, another lunch where he had pointed it out loud and clear that sleeping with him was the only way to success for the then-budding actress.
"For the first time since I met him, I felt unsafe." – these were Lupita's exact words. "I share all of this now because I know now what I did not know then. I was part of a growing community of women who were secretly dealing with harassment by Harvey Weinstein," she explained.
As for Weinstein, in his own long, haphazard and extremely generic statement, Harvey has written, "I appreciate the way I've behaved with colleagues in the past has caused a lot of pain, and I sincerely apologize for it. Though I'm trying to do better, I know I have a long way to go."
But later, in a statement to CNN, his representative claimed, "Any allegations of nonconsensual sex are unequivocally denied by Mr. Weinstein. Also adding that, "Mr. Weinstein has further confirmed that there were never any acts of retaliation against any women for refusing his advances."
And that was the end of it, until Lupita's op-ed was published. For some strange reason, Harvey felt the need to address her claims only even though the issue has been on for a long time now.
In a statement to E! News, a rep for Weinstein said, "Mr. Weinstein has a different recollection of the events, but believes Lupita is a brilliant actress and a major force for the industry. Last year, she sent a personal invitation to Mr. Weinstein to see her in her Broadway show Eclipsed."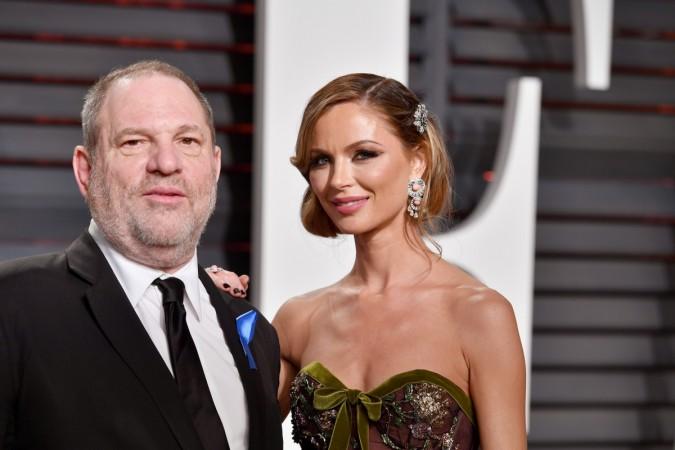 As expected, the second half of the sentence outraged many. However, while most people slammed Weinstein for his implications of passive-aggressive victim blaming, others couldn't help but notice the racial element in him singling out and naming Lupita, who happened to be the only black actress to have accused him of sexual misconduct.
There were 40 other actresses and apart from a presumed implication to Ashley Judd, stating her allegations were a result of the actress "going through a tough time right now," there have been no names so far. Until Lupita opened up and suddenly Harvey wants to get self-defensive.
Twitter took notice of the blatant underlying scenario and slammed him right away.
14 white women and Lupita Nyong'o speak out against Harvey Weinstein's sexual assaults.

Weinstein only rebukes Nyong'o.

Wonder why? ? pic.twitter.com/k0DnMNOEIo

— Millennial Politics (@MillenPolitics) October 21, 2017
So the one woman Harvey Weinstein specifically makes a point to respond to and contradict is…Lupita. Hmm.

— Tọ́pẹ́ (@graceishuman) October 21, 2017
Of all people for Harvey Weinstein to respond directly to. It was Lupita N'yongo, essentially calling her a liar. Wow.

— Awesomely Luvvie (@Luvvie) October 21, 2017
sooo interesting that harvey weinstein is *only* singling out and refuting lupita nyong'o's sexual assault. wonder why that is. ??????

— ms. 1080p (@chiutangclan) October 22, 2017
Maybe his insinuations of Ashley Judd's personal life's turmoils weren't that publicized or maybe these people have just looked over that, but they were right to demand his statements on actors like Gwyneth Paltrow and Angelina Jolie's claims since their stories were much grittier.
Weinstein might have been fired from his post at The Weinstein Company and is now admitted to a sexual addiction rehabilitation, but the scandal keeps getting murkier with each day shedding light on another actresses' experience with his despicable behaviour.
And as of now, not only is Harvey Weinstein a sexual predator but a probable racist too.