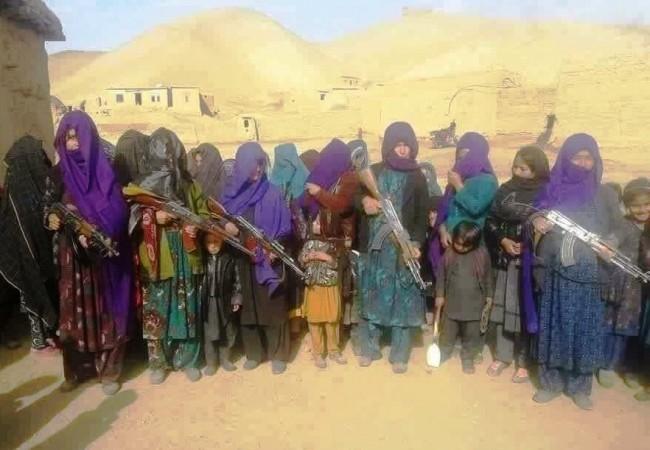 The Taliban and the Islamic State group — also known as Islamic State of Iraq and Syria (ISIS) or Islamic State of Iraq and the Levant (ISIL) — have an unlikely enemy force to reckon with in northern Afghanistan: Tribal women taking up guns in the fight against terrorism in general and these two outfits in particular.
ISIS and Taliban atrocities
The Taliban has been a constant presence in Afghanistan for a few decades now. ISIS, however, is relatively new there, and is said to be using the country to set up a new base as it is being pushed back heavily from its former strongholds- Iraq and Syria. In fact, Iraqi Prime Minister Haider al-Abadi said on December 28, 2016, that ISIS would be thrown out of his country in three months.
There had been speculation earlier that ISIS had chosen Afghanistan as one of the countries to regroup. That has become painfully apparent of late, with regular reports of ISIS members being killed in the country. The Taliban are also apparently making a comeback, with rise in atrocities, like the time they killed a woman because she was shopping without her husband.
Women forced to take up guns
Such incidents have reportedly led to the tribal women in a remote part of Afghanistan to take up arms. According to a Khaama Press report: "The anti-ISIS and anti-Taliban uprising by women has taken shape in the remote Darzab district of Jawzjan."
The photographs of these women in arms are doing rounds in social media as a combined testament of women's empowerment and the hardships they face on account of terrorism. The women have been trying to "form an uprising to resist against the militants who are desperately attempting to expand foothold in the northern parts of the country," according to the news report.
Rise of the armed militia
The women, led by a 53-year-old named Fatima, began to take up arms to stop the Taliban from taking control of "strategic areas in this province, including Darzab district." The number of women in the group has now risen to 45. These warrior women, who are fiercely protective of their land, not only repulse attacks but also run security patrols in the region.
Then again, this is not the first time Afghanistan has seen an such an uprising. A woman, named Reza Gul, had killed 24 Taliban terrorists in 2014 after they killed her son — a police officer who was manning a checkpost in the Farah province.