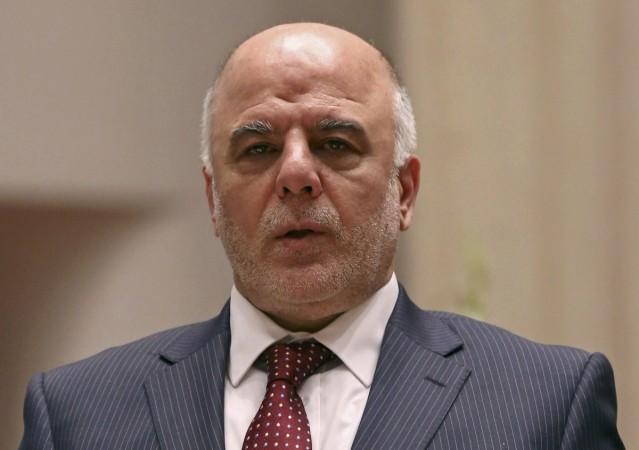 Iraqi Prime Minister Haider al-Abadi on Tuesday said that the country required three months to evict the Islamic State (ISIS) group from Iraq. The Iraqi army, backed by US forces, is currently fighting the militants in Mosul, their last stronghold in the region.
The prime minister had earlier said that Mosul will be taken from the Islamist militants by the end of this year. However, concerns of civilian casualties slowed the operation. Reports state that the civilians in the northern city had mostly stayed in their homes instead of fleeing the region.
ISIS Christmas attacks: FBI warns of possible attacks on US churches over the festive season
The commander of a US-led coalition supporting the Iraqi forces had earlier said that it would take at least two years to eliminate ISIS and its cells from Iraq and Syria. When the Iraqi PM was asked to respond to the commander's comments, he said that the Americans are very "pessimistic."
"They (Americans) used to talk about a really long period, but the remarkable successes achieved by our brave and heroic fighters reduced that. I foresee that in Iraq it will take three months," Haider al-Abadi said.
A spokesperson for the Iraqi coalition said that the army bombed the last remaining bridge connecting the eastern and western parts of Mosul "to reduce enemy freedom of movement." Shortly after the incident, a news agency supporting ISIS, Amaq, published a statement saying that the bridge was completely out of service and also released a video online showing that a portion of the span had fallen in the river.
The destruction of Mosul's bridges has raised concerns in the United Nations, with the organisation saying that it could obstruct the evacuation of the civilians who remain stranded inside the war zone. Around 1.5 million civilians are estimated to be currently in Mosul.
The Iraqi soldiers, two months since the operation was initiated, have succeeded in retaking a quarter of Mosul. However, they had to enter a planned "operational refit" this month. According to Reuters, the Iraqi forces are said to resume their offensive in a few days and a new phase in the Mosul operation will see American troops being deployed closer to the front lines in the northern city of Iraq.