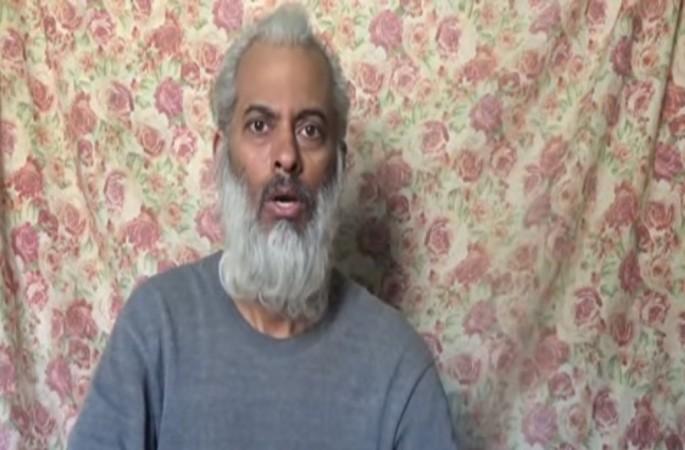 After a video of Indian Catholic priest Father Tom Uzhunallil, who was reportedly abducted by Islamic State militants in Yemen in March, surfaced, International Business Times, India contacted the church to which he belonged.
Also read: Kerala priest Fr Tom Uzhunallil's photo and torture footage surface on Facebook; some receive messages from his 'Yemeni friend'
Salesian Sisters of Don Bosco, Bengaluru, said they don't have any information about Father Tom and the government has not gotten in touch with them. A source at the church told IBTimes that it was fake news.
Father Tom, who hails from Kochi, was abducted from a retirement home run by Mother Teresa's Missionaries of Charity, where gunmen had attacked and killed 16 people, including an Indian nurse.
Fake news was also circulated about him in March when reports stated that he was crucified on Good Friday in 2016.
"Father Tom is safe and efforts are on for his release as early as possible," Father Gyanprakash Topno, spokesman of Catholic Bishops' Conference of India (CBCI) had said quoting Minister of External Affairs Sushma Swaraj in March.
Swaraj tweeted on Tuesday, saying, "I have seen the video from Fr Tom. He is an Indian citizen and the life of every Indian is most precious for us. We got Fr Alex Prem Kumar and Judith D'Souza released from Afghanistan. We have spared no effort and we will spare no effort to secure Fr Tom's release from captivity."
In the latest video, Father Tom urges Pope Francis and the Indian government to rescue him. The video uploaded on the eve of Christmas on YouTube shows him with a beard and looking tired. However, it is not verified when the video was shot.
"Honourable prime minister and president of India, I'm deeply saddened as no serious action has been taken to ensure my release." He said that ISIS members repeatedly tried to contact the Indian government, but it was unanswered. He added: "My health is deteriorating. I may need to be hospitalised soon. Please help me soon."
"Dear Pope Francis, please take care of my life. I also request other bishops to come to my help quickly. Maybe no serious action has taken for my release probably because I am from India. If I were a European priest, I would have been taken more seriously. Maybe because I am an Indian I am not considered of much value," he requested to Pope Francis.
In July, photos of him and a video of him being tortured had surfaced. "Fr. Tom Uzhunnalil still kidnapped and he is not all right, I think he's in trouble and getting bad treatment, no news about him. I am one of his friends in Yemen, "yemeni friend", he wants me to use his account to ask for help, and to show that Indian government lies, they said he's going to be released soon [sic]," a message from someone claiming to be from Yemen to Father Tom's friends had said.
Watch the video here: